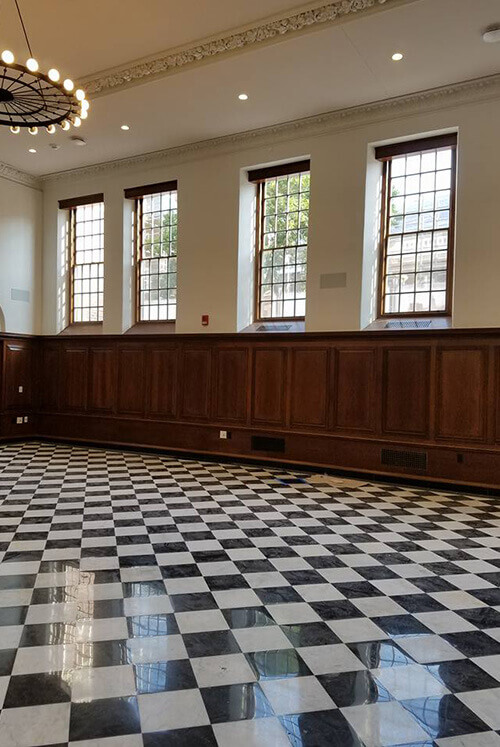 Harvard University Gore Hall Restoration Project Receives Award of Merit
We are thrilled to announce that the Gore Hall project at Harvard University was awarded the Award of Merit for Renovation/Restoration work by ENR New England. The Engineering News-Record announced project winners and honorees this past week after a group of industry judges completed the review of 36 projects across New England. Thanks to our colleagues at Consigli Construction for submitting this project for consideration for the award. We were honored to lead the restoration work at Gore Hall. For more about the Gore Hall project click here.
ENR New England's Best Projects 2018 competition winners have been chosen by a group of industry judges. The Best Project safety award winners, which are juried by a separate group of safety experts, will be announced soon.
The winners listed below will be profiled in depth in the Dec. 3-10 print issue of ENR New England, and an awards presentation will be Dec. 12 in Boston. Visit www.enrbestprojectsawards.com for more info or to register.
Four judges reviewed and discussed 36 projects located throughout the region, including Connecticut, Maine, Massachusetts, New Hampshire, Rhode Island and Vermont. Projects were evaluated on the ability of the project team to overcome challenges, contribution to the industry and community, safety and construction and design quality.
Related links:
consigli.com/project/gore-hall-complex/
enr.com/blogs/8-new-england-news-and-views/post/44686-enr-new-england-announces-best-projects-winners