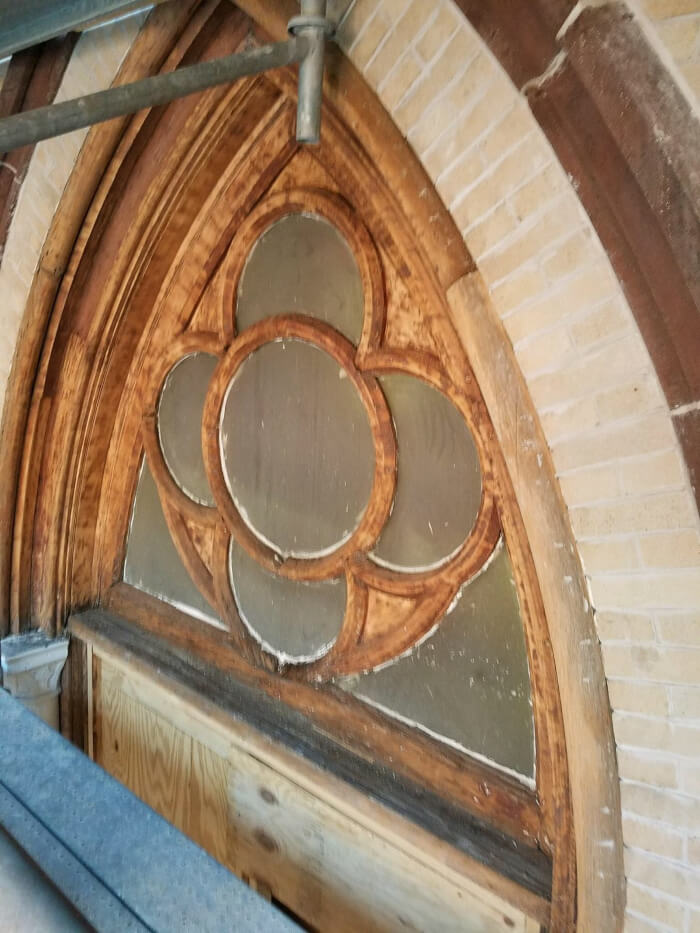 Farewell to Villa Victoria
It is with heavy hearts that we note the demolition of the Villa Victoria Center, a South End landmark at 85 West Newton Street, Boston, MA. The German Gothic-style church building was designed by noted architect Thomas Silloway and built in 1899. It served as a Lutheran Church until it was sold along with the parish house to Inquilinos Boricuas en Acción (IBA), a non-profit organization dedicated to offering affordable housing, education and arts programs to low-income families. Villa Victoria has functioned as an arts center, performing arts space, gallery and preschool supporting the city's Hispanic community since 1986.
IBA had been planning on a two-phase renovation project, however significant structural problems were discovered. The projected renovated costs were well above the original budget, which caused the IBA to change its plans.
While the South End Historical Society (SEHS) opposed the demolition on the grounds that once the historic structure was removed it would be lost forever, lessening the historical and architectural neighborhood character, demolition moved forward.
While we are always sad to learn that irreplaceable architectural buildings have been lost, Villa Victoria Center's destruction was especially poignant. We were able to restore the beautiful church windows here. Throughout our 30 years of restoration and preservation, this is a sad milestone of being the first to be demolished.
Our hearts go out to the South End community that has cherished memories connected to the historic building. Remembrances of weddings, christenings, funerals and other functions are all precious links to a family's history and a community's heritage, and the loss of this artifact is dispiriting. It is too bad that structural issues were not addressed earlier so that preservation could have been a viable option for Villa Victoria Center. The rich architectural history of our region deserves to be preserved, and we remain firmly dedicated to this mission. Farewell Villa Victoria, you will remain in our memory.