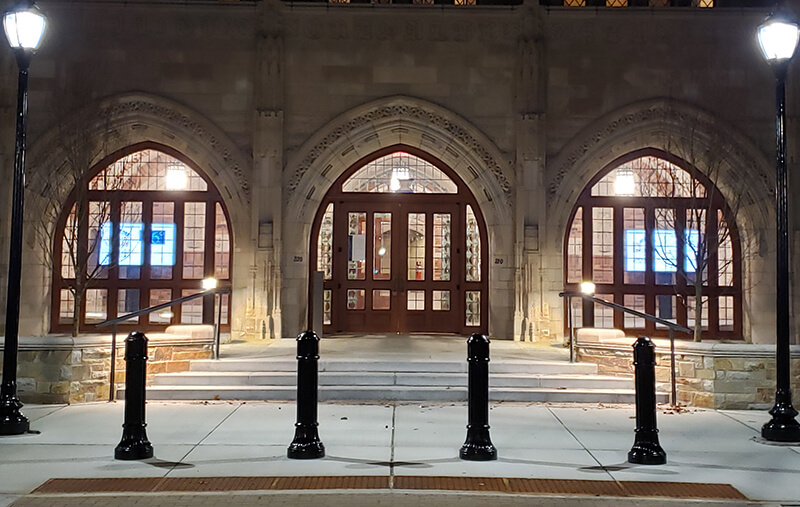 A Project with Impact for Years to Come
What a Long, Strange Trip It's Been
Who would have thought by the time the project finished, we'd be years into a global pandemic? Yet, that is what happened as we first began our work at Yale University in the Fall of 2018. M&A Architectural Preservation was working in New Haven, part of a large, diverse team led by general contractor Skanksa USA Building Co., and architect Ann Beha Architects, renovating and converting the Hall of Undergraduate Studies into the Center for Humanities.
This project started in 2018, all construction was shut down in the Spring of 2020 and we were able to complete our finishing touches in the spring of 2021.
With the arrival of COVID came frantic sourcing for personal protection equipment (PPE) followed by global supply chain challenges. We went from going full steam to full stop to back to pedal to the metal. All involved persevered to keep our teams safe, carefully orchestrating the work for social distancing, and coordinating and sequencing efforts to bring this amazing project to completion.
Yes, what a long strange trip. But we'd definitely take this trip again.
Our Work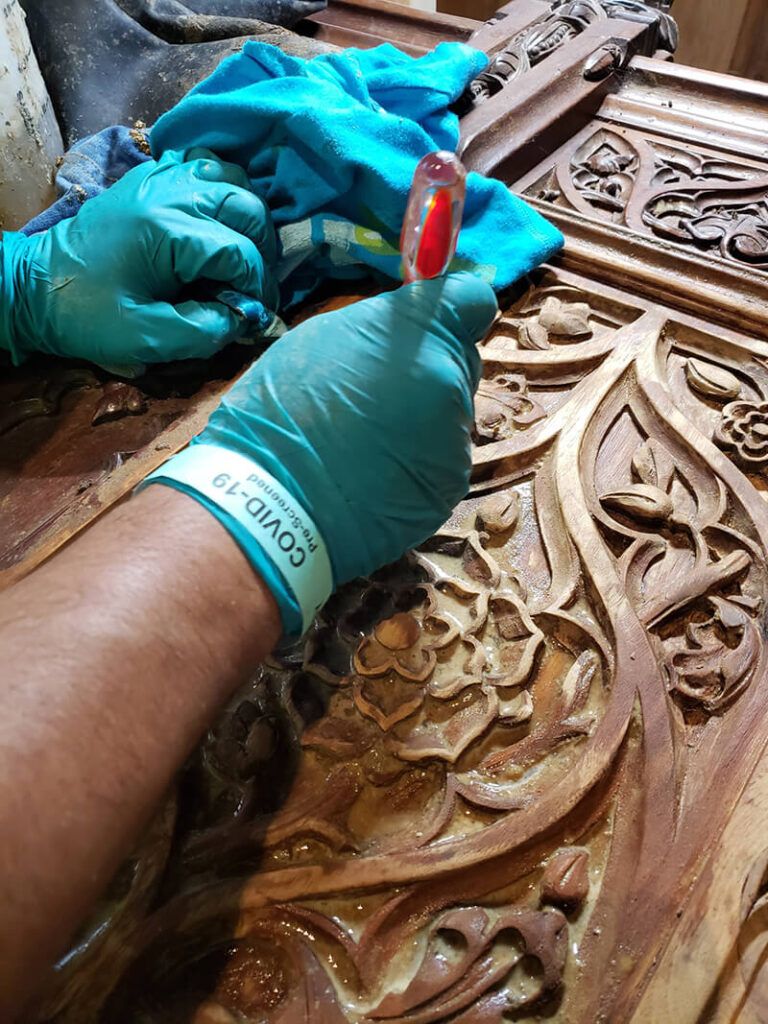 Our scope of work on this project included restoration of 275 original oak-paneled doors glazed with new custom patterned glass, restoration of all the historic spaces: classrooms, meeting rooms, lobbies, and corridors, and installation of eight huge new exterior entries to the main buildings. Learn more here.
The Big Picture
M&A prides itself on being a collaborative and pro-active part of every project team, and we're thrilled to have been part of this project which has transformed the entire quadrangle into a collaborative space for the study of the humanities.
Learn more about the scope of this effort and the work that so many contributed to during unusual and trying times in our world.
Watch the Ana Beha Architects Video
Read more in the YaleNews – Humanities Quadrangle: A Cherished Yale Icon Reimagined
We expect that great things will come from within these walls as students and faculty collaborate and further their learning for the benefit of all.
To learn more about M&A Architectural Preservation and our work, click here. To discuss an upcoming project, call us at 978-683-0880 or contact us.