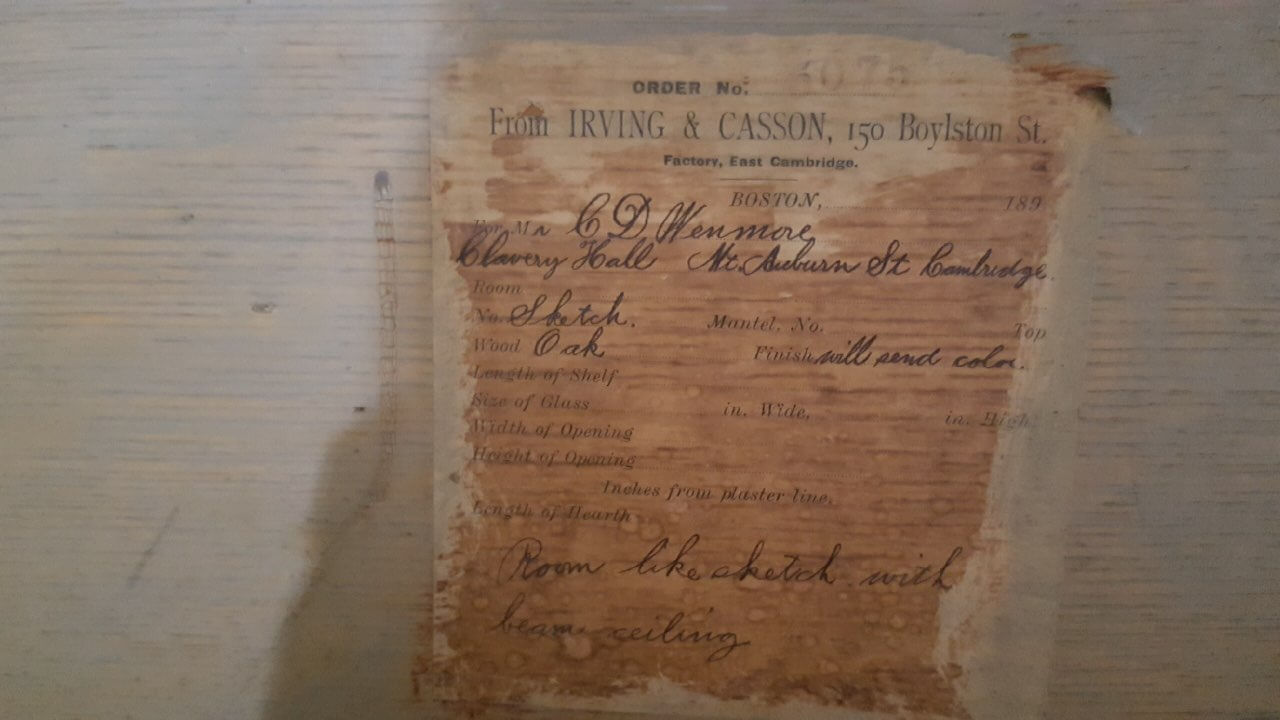 Restoring Claverly Hall During the Pandemic
So much was put on hold or delayed in the past year, but at Harvard's campus, Claverly Hall has been restored and renovated and M&A Architectural Preservation was privileged to restore this residence house to its former beauty.
Claverly Hall was designed by renowned Boston architect, George Fogerty, and was completed in 1893. It was built as a private dormitory along Mount Auburn Street. Claverly Hall was the first of the "Gold Coast" private luxury dormitory buildings to be constructed.
The building was originally designed with 55 suites, each with a private bath. Harvard purchased the building in 1920.
Claverly Hall is part of Adams House and the renovation and restoration effort is a part of Harvard's Undergraduate House Renewal Program.
Read about the interior restoration and renovation work completed by M&A Architectural Preservation while social distancing and following COVID-19 protocols.
A highlight was the work done on the double staircase spanning four floors.