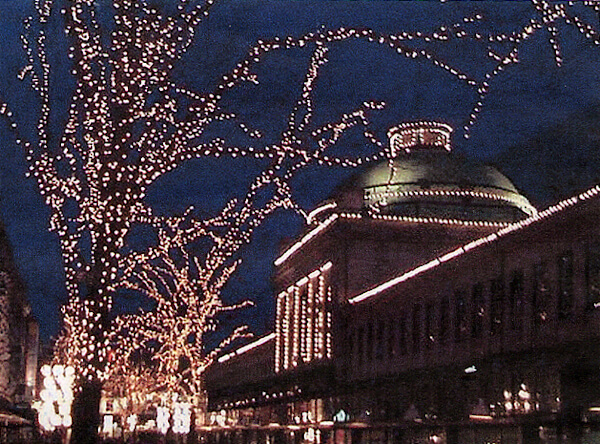 Rising Waters up Against Historical Architecture Part 1
Part One of Two about Climate Change
We're always on the lookout for news and views about historic architecture and its preservation. We found a thought-provoking webinar about climate change, Resiliency and Preservation, posted by Preservation Massachusetts in December. Meeting panelists presented the impact of rising sea levels, more severe storms and natural disasters making an impact on our historic buildings. Our Boston has a lot of them.
We at M&A Architectural Preservation sat up a little straighter and considered the work we've done in Boston. We completed more than a dozen Boston restoration and preservation projects in Back Bay, which is reclaimed land, and in and around downtown — the Old State House and Boston Public Library included— so we have a kinship with each remarkable building we've had the honor of working on. Simmons College, Wheelock College and the Isabella Stewart Gardner Museum, historical beauties we've restored during and since the 1990s, could also be at risk.
Quincy Market is especially vulnerable, close as it is to the waterfront. We have a history with it. In 1999, the city restored its copper dome and our job was to restore the structural woodwork inside the dome and the eight curved windows of the rotunda, four on each side of the dome. The Market was built in 1824-26, designated a National Historic Landmark in October 1960 then a local Boston Landmark in 1994. From its beginning, the Market was largely used as a produce and foodstuff shopping center and now it's a food court that attracts 20 million visitors a year. Under the dome, the glorious ceiling towers over food court diners at their high-tops on two levels.
The interior of the Quincy Market dome features ornate panels with carved rosettes and woodwork exploding like so many petals on a flower, truly a one-of-a-kind ceiling. We worked on the wood structure between the inside and the outside of the dome, anchoring its foundation and shape. When next you sit and eat chow from Boston Chowda or Legal Fish Bowl, look up to admire that detailed ceiling. You now will know what's going on inside. We replaced every rotting board inside that dome and marked each with a new tag denoting the year of the project.
A related story in December caught our attention, the BU News Service's "Climate change is knocking at Faneuil Hall's doors." The story includes a Surging Seas Risk map from Climate Central which forecasts that, by 2100, Faneuil Hall will be flooded due to sea level rise of up to 6 feet, and water creep will span five city blocks. Which means, its neighboring building, Quincy Market, also will be flooded, and not with tourists this time.
We just can't fathom the first floor under that majestic dome being underwater in just 80 years. Mayor Marty Walsh believes that as a coastal city, Boston must be a climate champion and his website seeks volunteers for Climate Ready Boston.
Neighborhoods are mobilizing and so is another East Coast organization, which we'll talk about in Part Two of Rising Waters next month. Much more historical architecture is at risk, so stay tuned for our denouement.