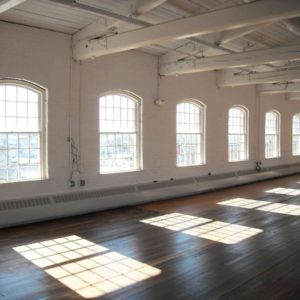 Sustainability and Historic Preservation
"The greenest building is one that is already built." If you think that modern building technologies offer more overall energy efficiency and sustainability than those historic buildings with the huge energy-leaking windows, read on. There is much be learned from those old buildings and the thoughtful architects who built for sustainability and sensitivity to the local climate.
The preservation of historic buildings creates an anchor in our communities. Often, a historic property is the starting point for the redevelopment of a neighborhood or district. The restoration and preservation of historic properties maximizes the use of existing materials and infrastructure and reduces waste and consumption. The restoration of existing buildings has a lower climate impact than new construction and is a key to sustainable development.
These reductions are simply and easily achieved. Old buildings have embodied energy, that is, energy and resources that were already expended to build it. Demolition followed by new construction discards the embodied energy and requires new and greater expenditure of energy and resources. Further, the demolition of a historic building adds an additional burden to our landfill and requires that new resources be harvested or manufactured as materials for a new building. This is not a sustainable model.
It is estimated that compared to preservation and restoration of an existing building, a new, green, energy-efficient building built with 40% recycled materials will require approximately 65 years to recoup the energy lost in demolition and new construction. Yet, preservationists frequently need to refute the assumption that historic buildings are inefficient and require enormous retro-fitting to make them "green". In fact, according to the US Energy Information Agency, buildings constructed before 1920 are more energy efficient that buildings built between 1920 and 2000.
Early American architects considered the building's site and the local climate to design features that made homes comfortable year-round without the benefit of HVAC and electric lights. The use of local materials, natural ventilation, shading and indigenous plantings were all part of the plan. This foresight led to the regional styles of architecture that can be seen around the country. In the north, long, cold winters around a single heat source led designers to build with thick walls and small windows. Meanwhile, southern buildings were built with high ceilings, louvered shutters and windows designed to capitalize on air currents. These simple – yet important – design features are far different from the modern building which is largely interchangeable regardless of the region.
An excellent example of restoration being preferable to replacement is windows. Original windows are character-defining features of a building. While the first impulse might be to replace old, worn windows with new ones, frequently, original windows are made from old growth wood, which is denser, and more resistant to moisture, mold and insects than wood currently used. A 100-year-old window made of old wood can usually be restored to its original functionality, durability and beauty and last another century.
Historic windows also are sometimes accompanied by historic shutters which can also be restored to their original function and be used today – as they once were – as an additional layer between the interior of the building and the elements. Since shutters on modern buildings are primarily decorative, occupants of historic buildings need to be educated on the proper use of the restored shutters for their original, functional purpose. Working, historic shutters can help maintain interior temperatures. In a world searching for sustainable alternatives, the most environmentally responsible approach is to maintain, repair and retrofit historic windows for improved performance, whenever possible, rather than replacing them. Leaving these original features in place has the valuable benefit of preserving the original look of a historic building.
Preservation is an important component in efforts toward environmental sustainability. Restoration and preservation keep our history and culture alive, we can learn from the sustainable adaptations that were made in architecture in the past and we can protect our environment from waste of energy and resources today. As the saying goes,
M&A Architectural Preservation specializes in the restoration of facades, interiors, and windows and doors as well as structural repair, and millwork installation. With a passionate approach to preservation, M&A thrives on retaining the rich architectural history of the buildings they restore and minimizing the environmental impact of every project. To discuss collaboration with the experts at M&A Architectural Preservation contact us at 978-683-0880.