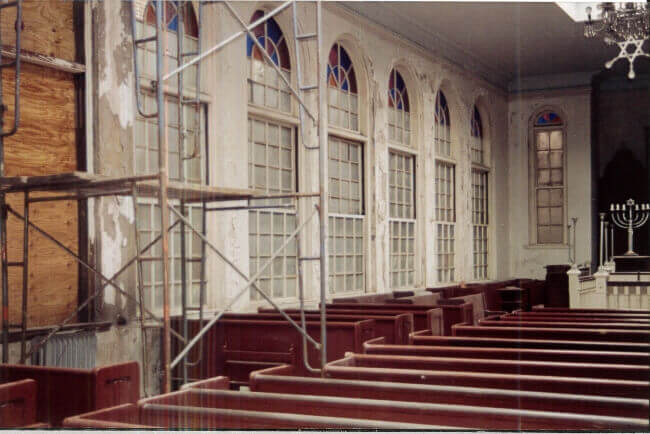 Historic Preservation Is Cultural Preservation
Historic buildings hold our history. If well cared for, they keep safe our history and give us places to learn more about it. Our government buildings house a wealth of history: ascend the grand staircase of the Massachusetts State House with its well-worn marble and think of the people who shaped our society and its laws. Visit a site like the African Meeting House or the Vilna Shul or the Old North Church and meditate on the importance of religion in the lives of our forebears. Stop on the Freedom Trail at the Old State House and enjoy this gem of a building nestled among the towering new structures of the city's center, while taking in a reenactment of Boston Massacre. Walk through the museum and visit the rooms where American revolutionaries like Samuel Adams were defining the principles our country was founded on. These buildings remind us daily of our place in history, the community and the world. Even the simple residences in our historic neighborhoods are important in showing us how people interacted in their communities and how they expressed themselves and their values in their architecture. Preserving these buildings, keeping them in use and making them available to future generations helps ensure that the history these buildings represent is not lost.
Sometimes a building in its entirety cannot be saved. The forces of time will wear wood and even marble or stone; the demand for modernization to keep it in use will require adaptation; and sometimes modern building codes force adjustments to the building. However, elements of a building may be preserved.
When it is possible to save historic details when renovating, there is always a way to enhance the aesthetics of the building and its interior spaces, whether by saving a monumental window, or preserving antique crown moldings and balustrades. When a glimpse of a well-worn but well-cared-for interior detail catches the eye, it can add depth and interest, even to a basic utilitarian space. Whether by preserving details or neighborhoods or landmark structures, we pay respect to our history and our architectural and cultural heritage for future generations.
M&A are diligent about retaining the rich architectural history of the buildings they restore so others can learn from and enjoy their beauty for many years to come. To discuss collaboration with the experts at M&A Architectural Preservation contact us at 978-683-0880.