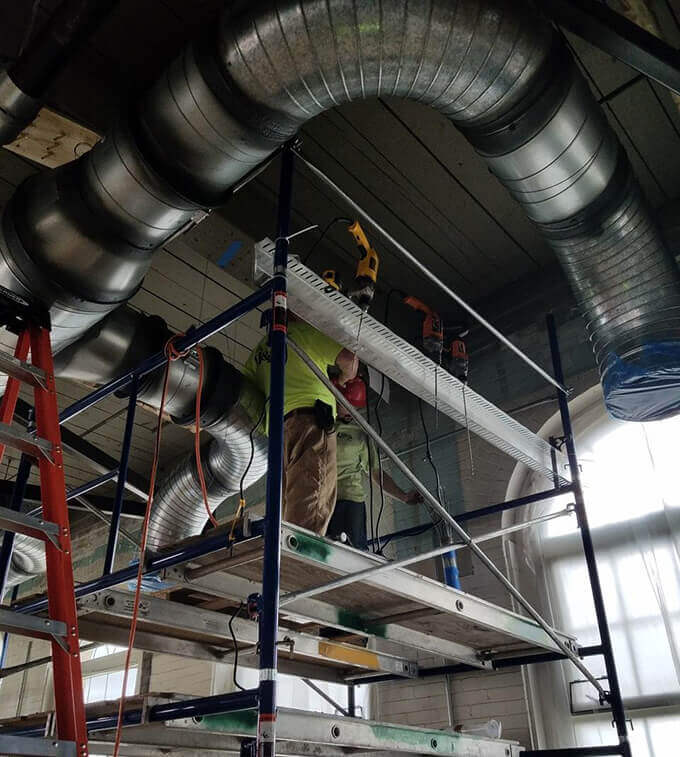 UMass Lowell Taught Us Something on Our Latest Project
M&A recently finished their first project for UMass at the Lowell Campus. The restoration involved the restoration and renovation of three floors of the newly-renamed Dandeneau Hall. The plan included opening the space by stripping it back to its original wooden beams to show off the building's heritage as part of the Lowell Textile Institute. Those old wooden beams needed to be re-enforced to support the renovations.
Re-enforcing beams is a job M & A has done many times. This project was thought to be routine. It was supposed to take a couple of weeks to complete and was going to employ a technique we had used many times before. The plan was to inject high-pressure epoxy into the cracks to stabilize the beams. But plans changed.
As the project unfolded,  the severity of the cracks in the beams was a concern. It was agreed that the planned approach to stabilize the historic wooden beams was not going to be sufficient. M&A needed a different technique.  The experts at M & A consulted with specialists, researched alternatives and stabilized the beams using a new technique.
Read our latest case study on the U Mass Lowell project to learn more..  And check back here soon to read the technical article about the beam stabilization solution that M&A employed.