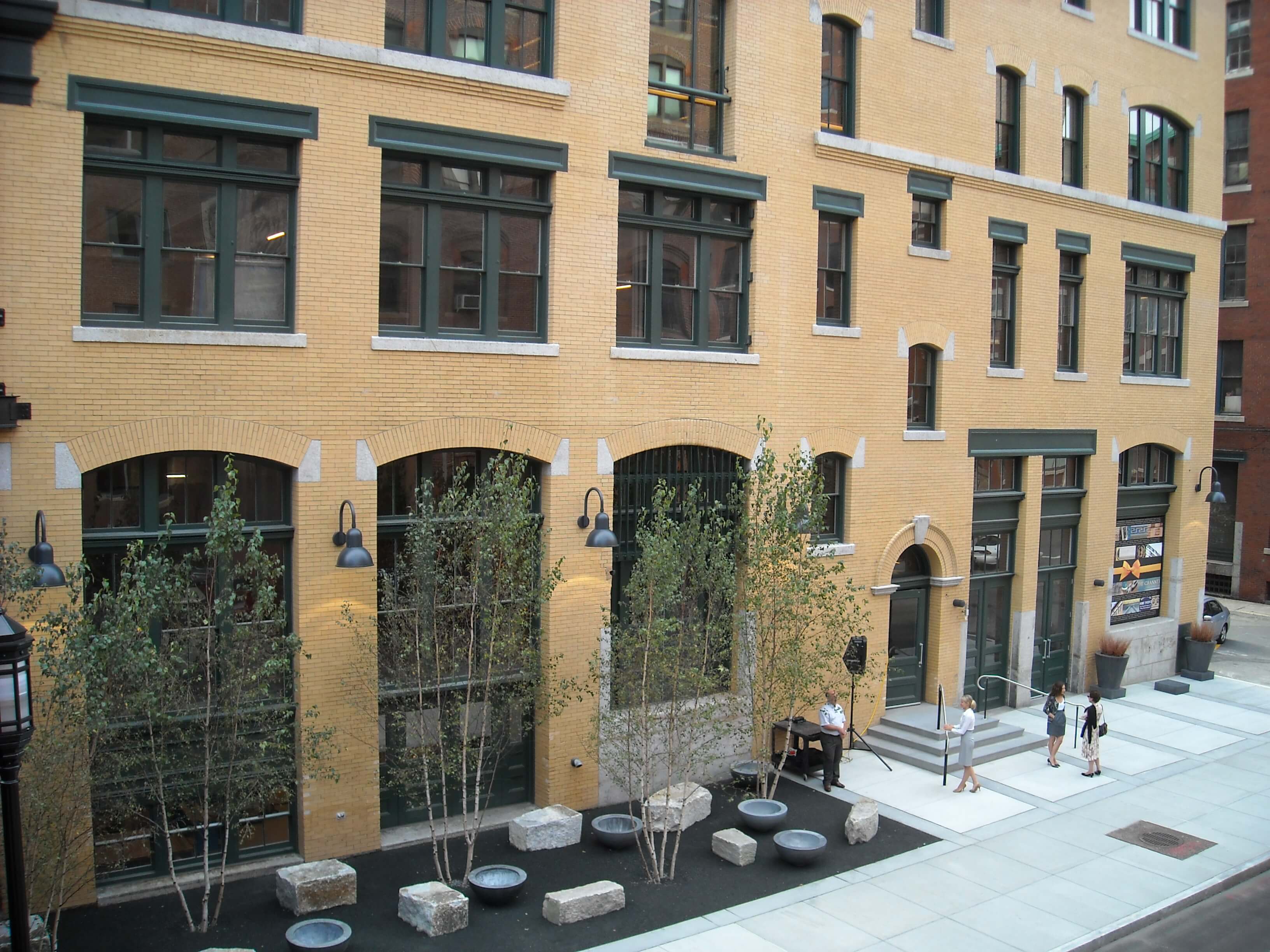 Book Review: Sustainable Preservation: Greening Existing Buildings
 by Jean Carroon, foreword by Richard Moe
Book Review by Valerie J. M. Heider
Is the greenest building the one that's already built?
According to Jean Carroon, respected and renowned leader at Boston's well-known architectural firm Goody Clancy and author of Sustainable Preservation: Greening Existing Buildings, the answer is yes. Carroon argues that restored durable original materials in combination with new and environmentally conscious building systems make historic structures the ideal of sustainability.
From the start of Sustainable Preservation: Greening Existing Buildings, Richard Moe (President Emeritus of the National Trust for Historic Preservation) hits the nail on the head regarding the significance of the connection between historic preservation and sustainability. He notes that sustainability "challenges us to think in new ways about the process by which we decide what to protect and how to protect it, about the real economic benefits of our work, and – most important – about the vital role our historic resources can play in reducing our impact on the environment." With this sentence as a focal point for the rest of the text, Carroon addresses design and operational issues relating to historic structures and provides concrete examples of real-world and proven solutions.
For many individuals, the language surrounding the sustainable development movement can feel like a foreign language. While the general public may not be the target audience of this book, Carroon's writing style and the use of case studies makes this textbook very accessible to all who pick it up. The case studies include a number of graphics which provide a visual guide to the reader. While a general, base-level understanding of architectural terms and building systems would be helpful to explore this book, the book does not demand an expert understanding of either. The only real prerequisite to reading Sustainable Preservation is a desire to learn about and better understand the processes involved in greening existing structures.
Perhaps the most impactful of Carroon's arguments is that the environment is not the only beneficiary of sustainable building practices and historic preservation. Throughout the textbook (particularly highlighted within the case studies), Carroon demonstrates that the communities in which these projects take place become more sustainable as well:
They benefit from job creation – the restoration of original materials requires the employment of local craftspeople, who are not only familiar with historic building trends of their region, but also possess the skills required to preserve and restore existing structures.

These communities are more apt to grow in sustainable ways – because historic preservation values so many of the principles of Smart Growth (which include providing a variety of housing options, utilizing mixed usage of land, preserving natural spaces, prioritizing an array of transportation choices, creating human-scale and walkable neighborhoods, to name a few), communities which value and prioritize historic preservation benefit from many of these valuable principles.

The communities themselves become stronger entities – the power of a distinctive location (be it a neighborhood, town, or region) with its own unique sense of place cannot be overlooked. Historic preservation provides a sense of place, and sense of place makes a given location worth caring about.
Jean Carroon's Sustainable Preservation has and no doubt will continue to serve as a cornerstone text for the sustainability movement for years to come.