Now that the work has been completed, we are more convinced that adding natural light to the hall already known for having the best natural sound will enhance the experience of audience and performer alike.
–BSO Executive Director Mark Volpe, 2008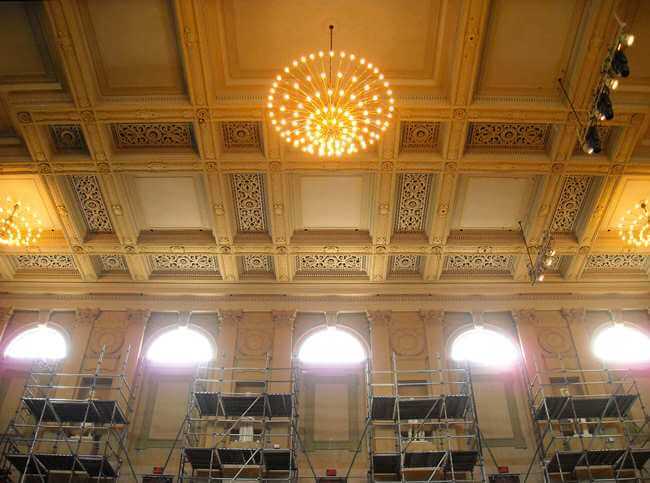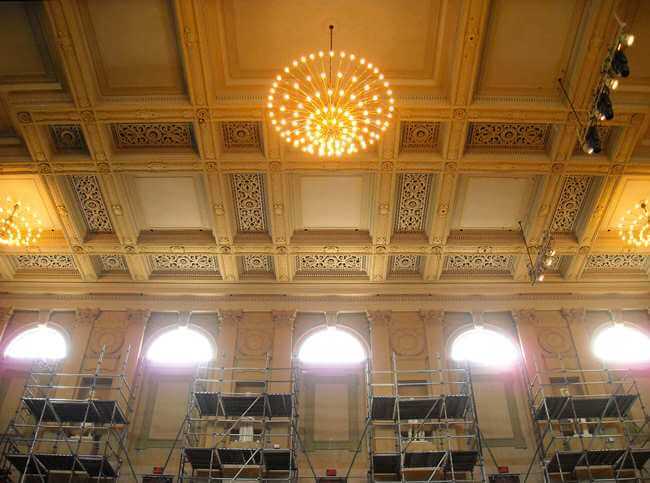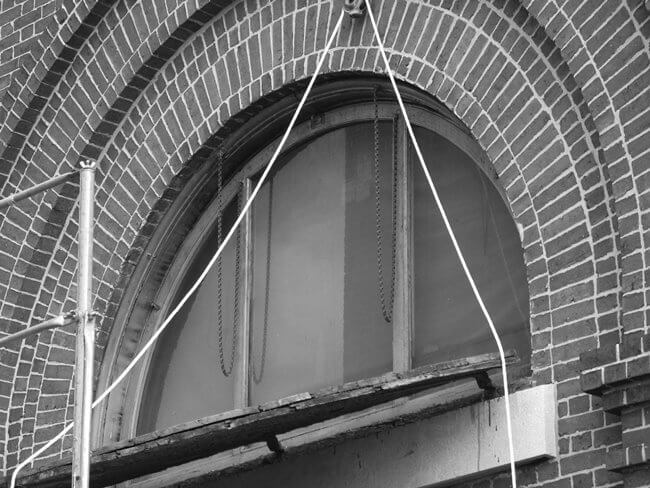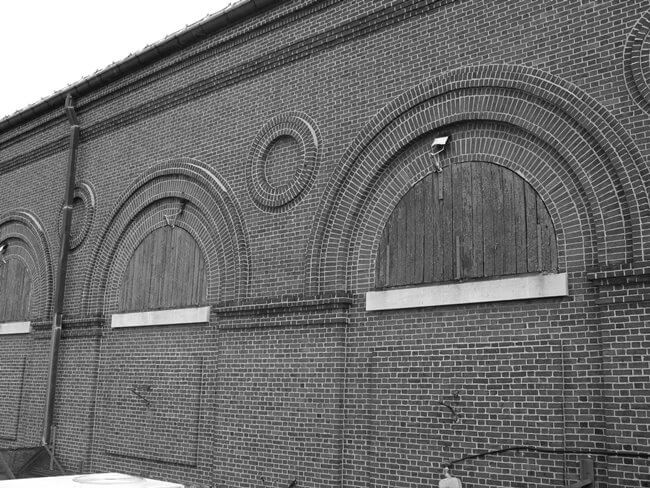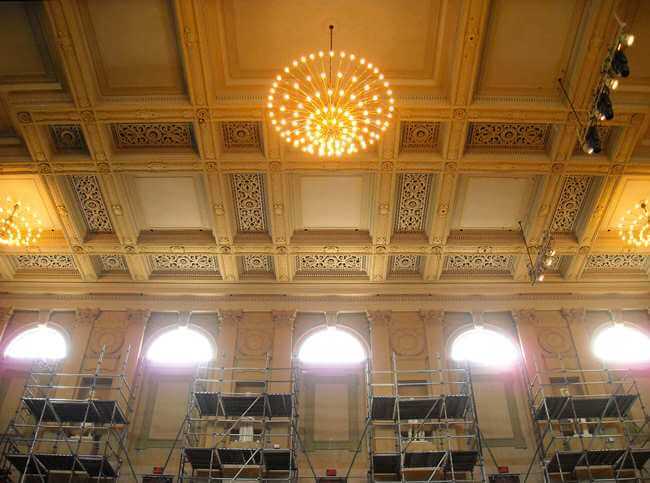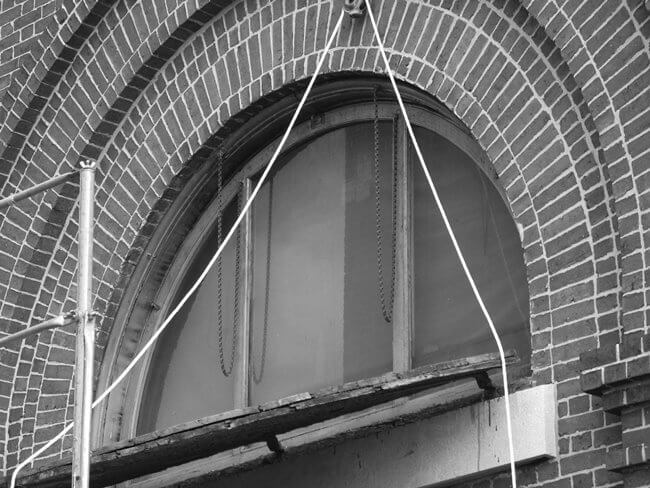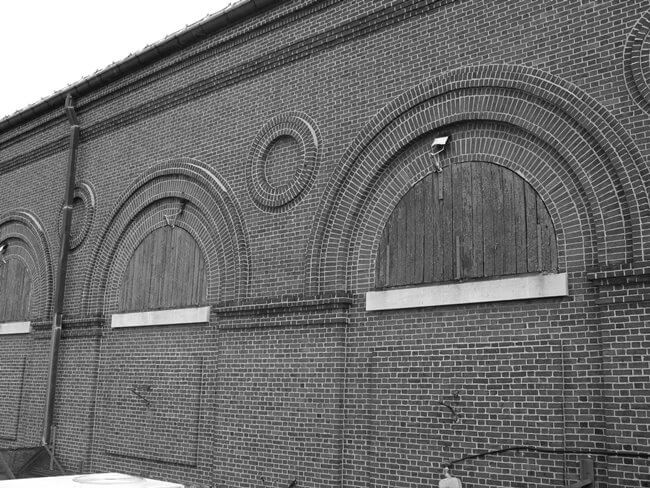 Location: Boston, Massachusetts
Noteworthy: The original clerestory windows saw the light of day for the first time since they were blacked-out during World War II
Historic Designation: National Historic Landmark
Awards: 2007 Associated General Contractors Build New England Honor Award
M&A's Scope: Clerestory window restoration and new custom wood storm windows to match the fenestration pattern of the clerestories, with special sound-insulating glazing
Owner: Boston Symphony Orchestra
Architect: Ann Beha Architects, Inc.
General Contractor: Walsh Brothers
Designed by McKim, Mead & White and erected in 1900, this National Register landmark is believed to be one of three perfect concert halls in the world, renowned as having exceptional acoustics. The fourteen half-moon windows of McKim, Mead & White's concert hall are meant to reflect the design of the Boston Symphony Orchestra's original home, the Old Boston Music Hall.
The hall's huge clerestory windows were sealed and covered during World War II and not touched again until 2008, when M&A restored the original clerestory sash and their frames, providing new specially designed glazing in all of the windows. The new glazing, recommended by acoustic engineering company Acentech after performing a number of tests, consists of two layers of laminated glass help to disperse sound vibrations and maintain the acoustical integrity of the space. The wider airspace between the layers of glass, in combination with different thicknesses of glass panes within the insulating glass unit created glazing units that are very effective in attenuating sound from outside Symphony Hall, allowing guests to enjoy the BSO to its fullest extent.
In addition to existing window restoration, M&A also provided new exterior storm windows to match the fenestration pattern of the clerestories. These new exterior storm windows were also glazed with laminated glass, providing an additional layer of sound attenuation. Adding the exterior storm windows as well as retrofitting the original sash with new specialty glazing was a non-invasive method of improving the performance of Symphony Hall's clerestory windows which does not deter from their character-defining features.
The clerestory windows now allow the audience to enjoy the hall in natural light, exposing beautiful architectural details in ways that artificial light cannot.