Stetson Library, Williams College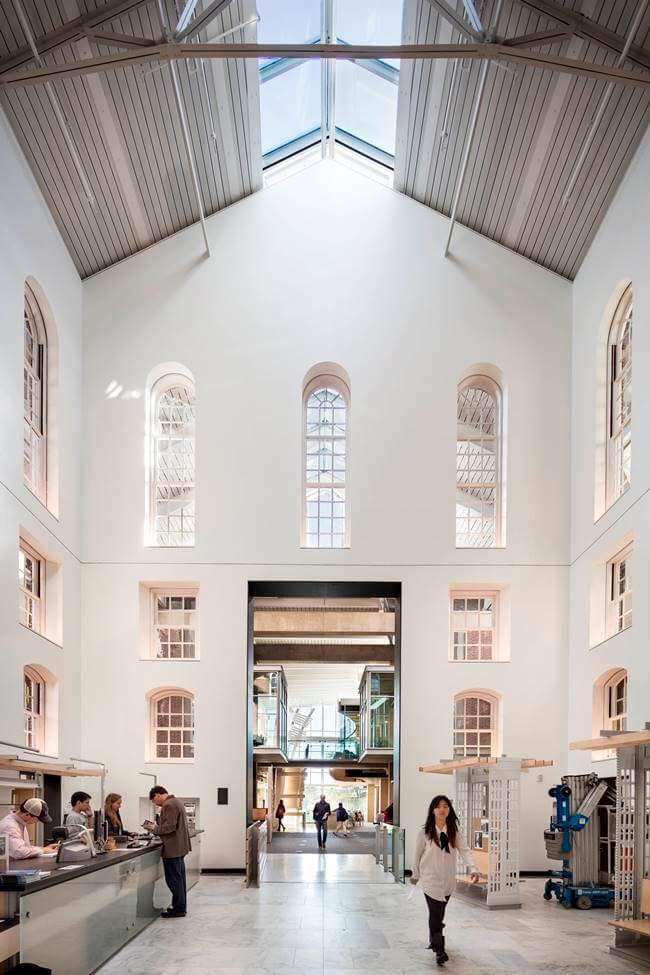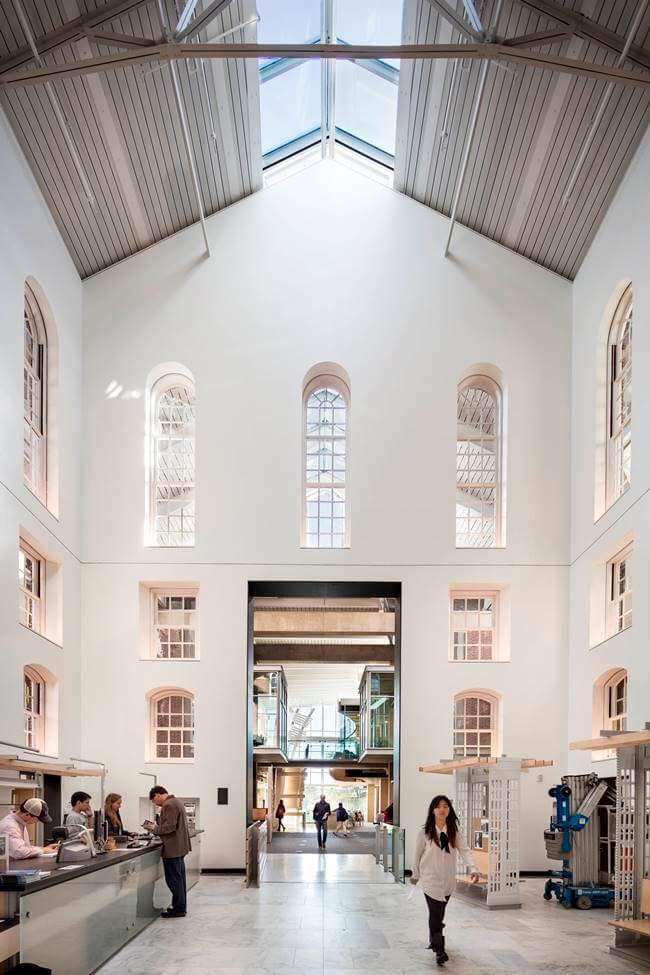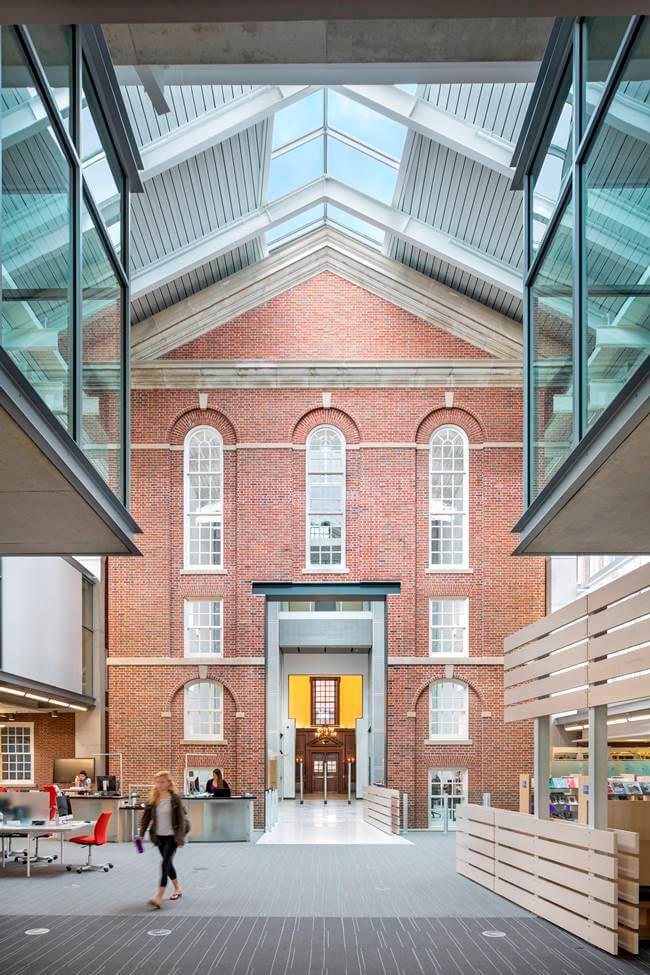 Location: Williamstown, Massachusetts
Noteworthy: Unforeseen deterioration at monumental window sash required additional work without extending the schedule
Awards: 2016 American Institute of Architects and American Library Association Library Building Award
M&A's Scope: Monumental wood window restoration; historic laylight restoration
Owner: Williams College
Architect: Bohlin Cywinski Jackson
General Contractor: Consigli Construction Co.
The Stetson Hall – Sawyer Library project at Williams College in western Massachusetts consisted of the fusing of the original 1923 Georgian Revival college library with a modern new addition that houses reading and media rooms and study spaces, offices and instructional rooms, café and general work areas. The original library was restored and renovated, including a gallery space that houses items from the Chapin Rare Books Library, keeping original elements such as wood paneling and decorative plasterwork while bringing its MEP systems up to date.
The work that M&A completed at the Stetson Library included:
Historic window restoration, including the monumental windows in the historic Chapin Room

Replication of 100 historic double-hung sash

Restoration and refinishing of faux-grained metal laylights with new specialty glass, which was tempered laminated safety glass with an acid-etched finish
As the new addition enclosed part of the exterior façade of the original 1923 library, what were the exterior windows to the old stacks became interior windows, which now look down into the spacious and light-filled atrium of the new Sawyer Library. The marriage of the classical historic elements with the modern design of the addition creates a timeless structure that is once again a campus destination.