Massachusetts State House,
Restoration of the Dome & Lantern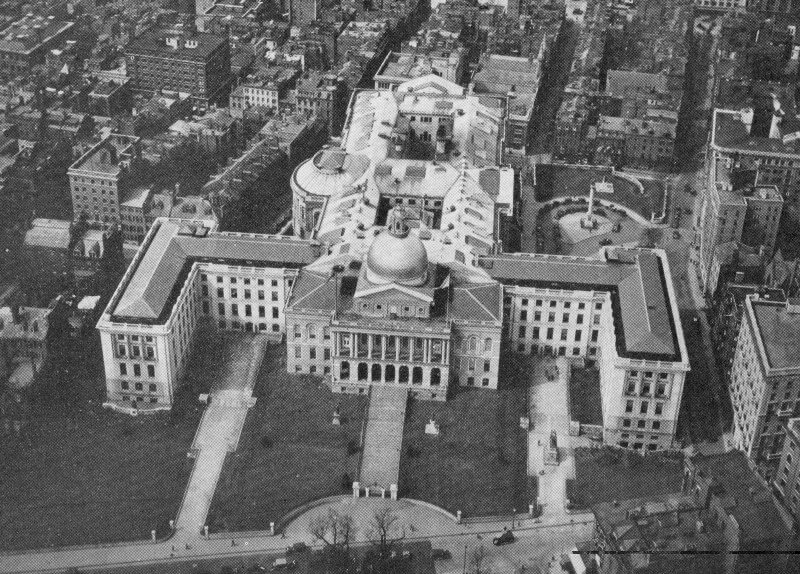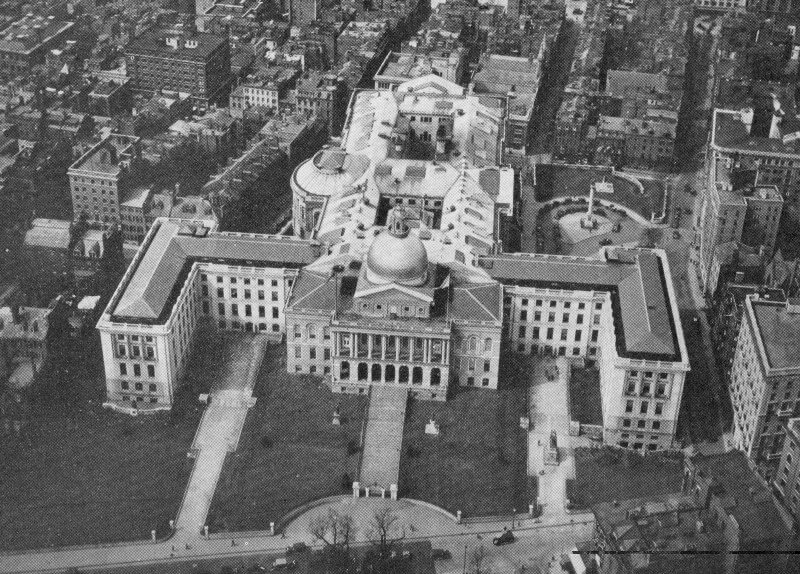 Location: Boston, Massachusetts
Noteworthy: Wood conservation and repairs to the State House's iconic golden dome
Historic Designation: National Historic Landmark; Part of the Boston Landmark Commission's Historic Beacon Hill District
Awards: 1998 Commonwealth of Massachusetts Public Construction Award for the Dome Restoration
M&A's Scope: Restoration of the dome and lantern
Owner: Commonwealth of Massachusetts
Architect: Goody, Clancy & Associates
General Contractor: M. L. McDonald Co.
Massachusetts State House (Exterior restoration of the dome and lantern, 1996)
"In 1996 Muckle & Associates worked with us to perform the woodwork conservation and repair on the Bulfinch dome and cupola, the focus of the State House complex and a centerpiece of Boston's historic skyline. Their work included replacement of the cupola balustrade, scrolls and urns, repair of the cupola windows, and epoxy conservation of deteriorated wood trim. This was a project of relatively short duration, completed in less than three months, and they accomplished their work within this aggressive schedule with great care, craftsmanship, and professionalism. The projects benefited greatly from their skill and dedication and from the respect they have for historical buildings and spaces."
–Ralph Tolbert, AIA
The golden dome of the Massachusetts State House is a character-defining feature of the Boston landmark, but the original wood dome was copper clad by Paul Revere's Revere Copper Company in 1802. In 1874, the dome was gilded with gold leaf, which, except for a short time during World War II, when the dome was painted a dark color, has shown brightly ever since.
As the subcontractor for carpentry in 1996, Rich Muckle supervised his preservation team on the restoration of the Bulfinch dome and lantern, including new curved railings, replacement finials, decorative balustrades, and trim. This restoration was part of the first comprehensive exterior restoration to the structure since its completion in 1798.