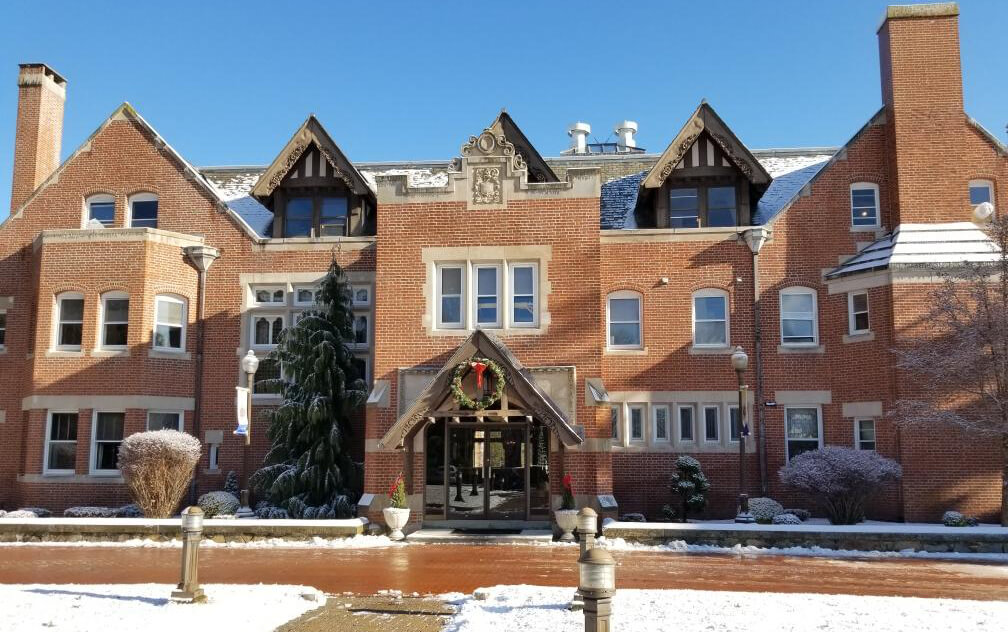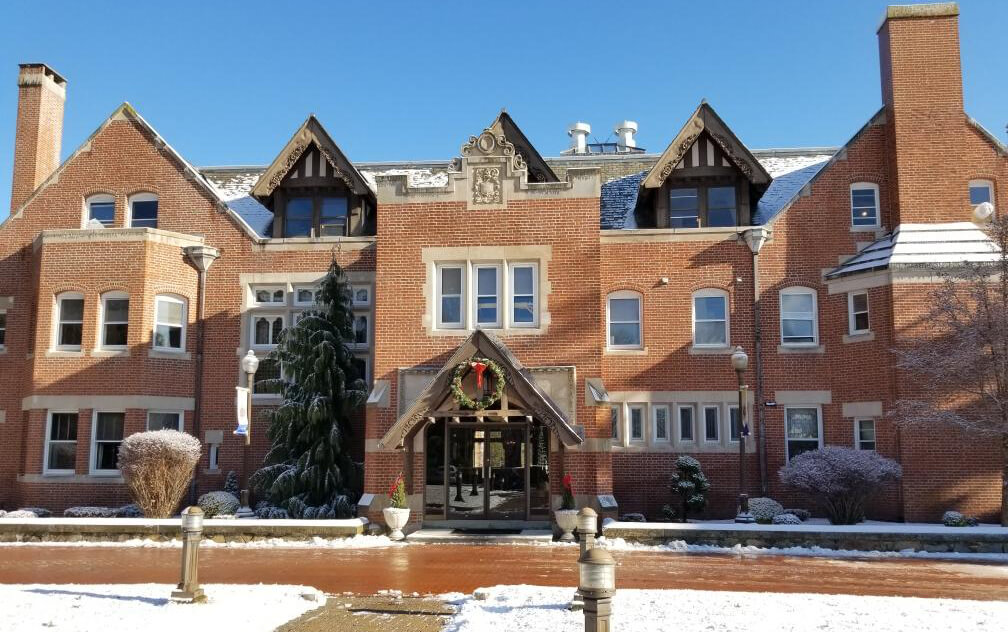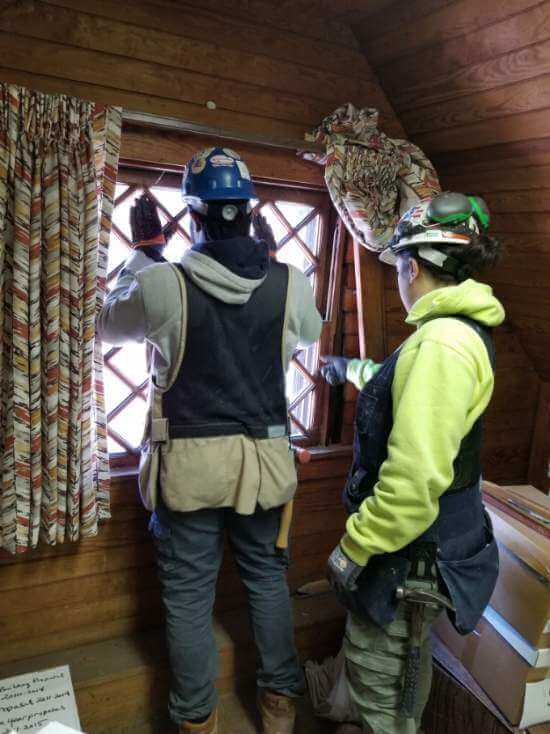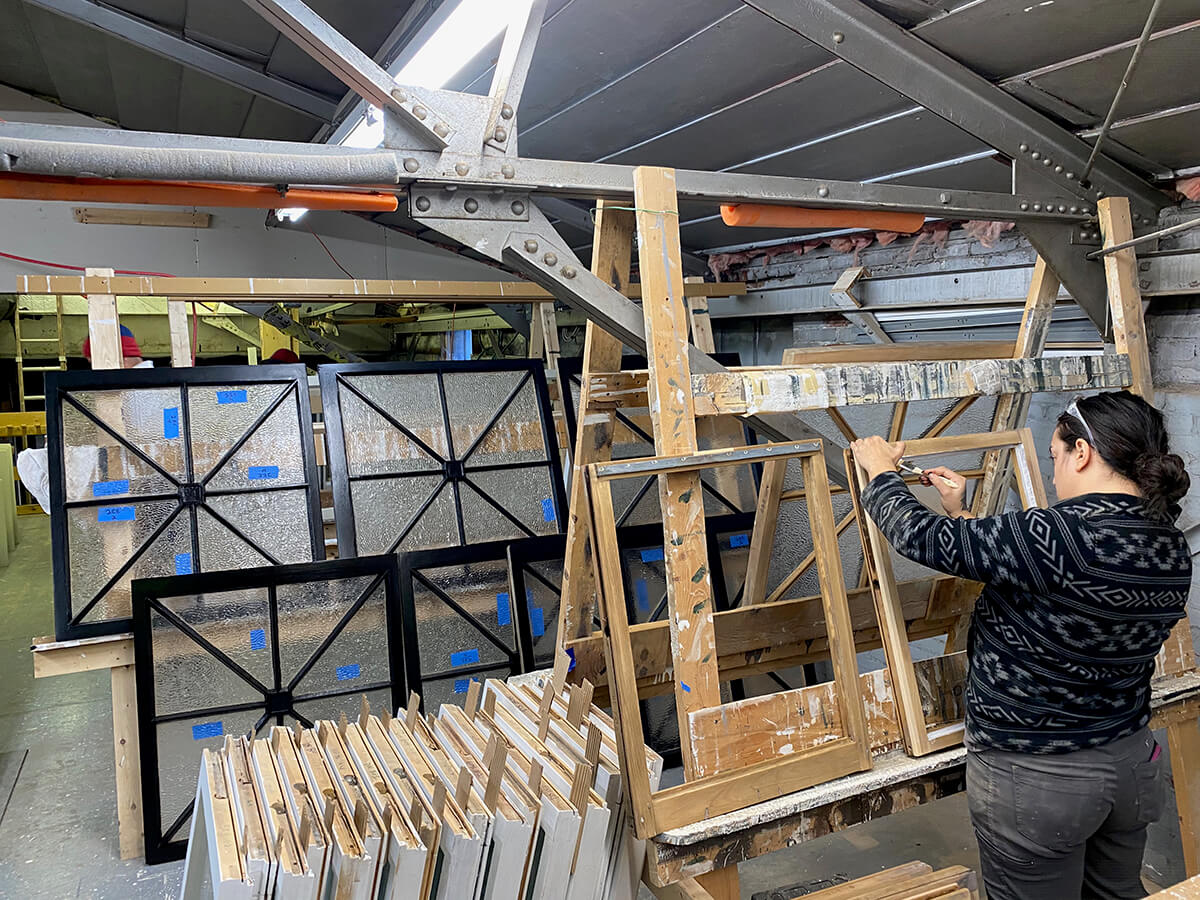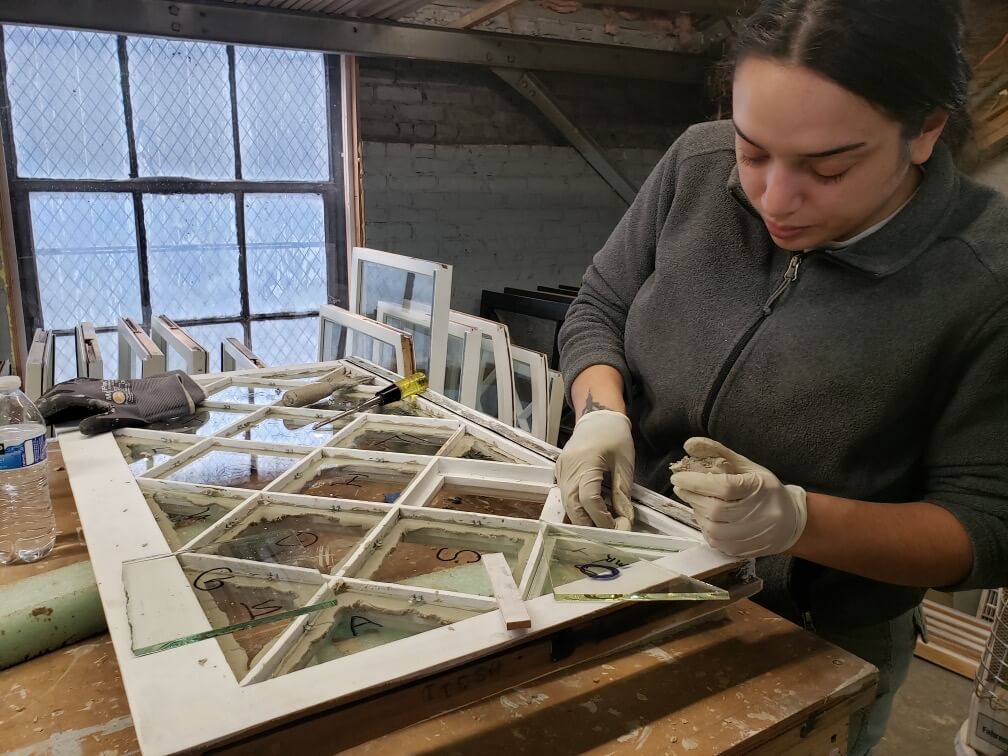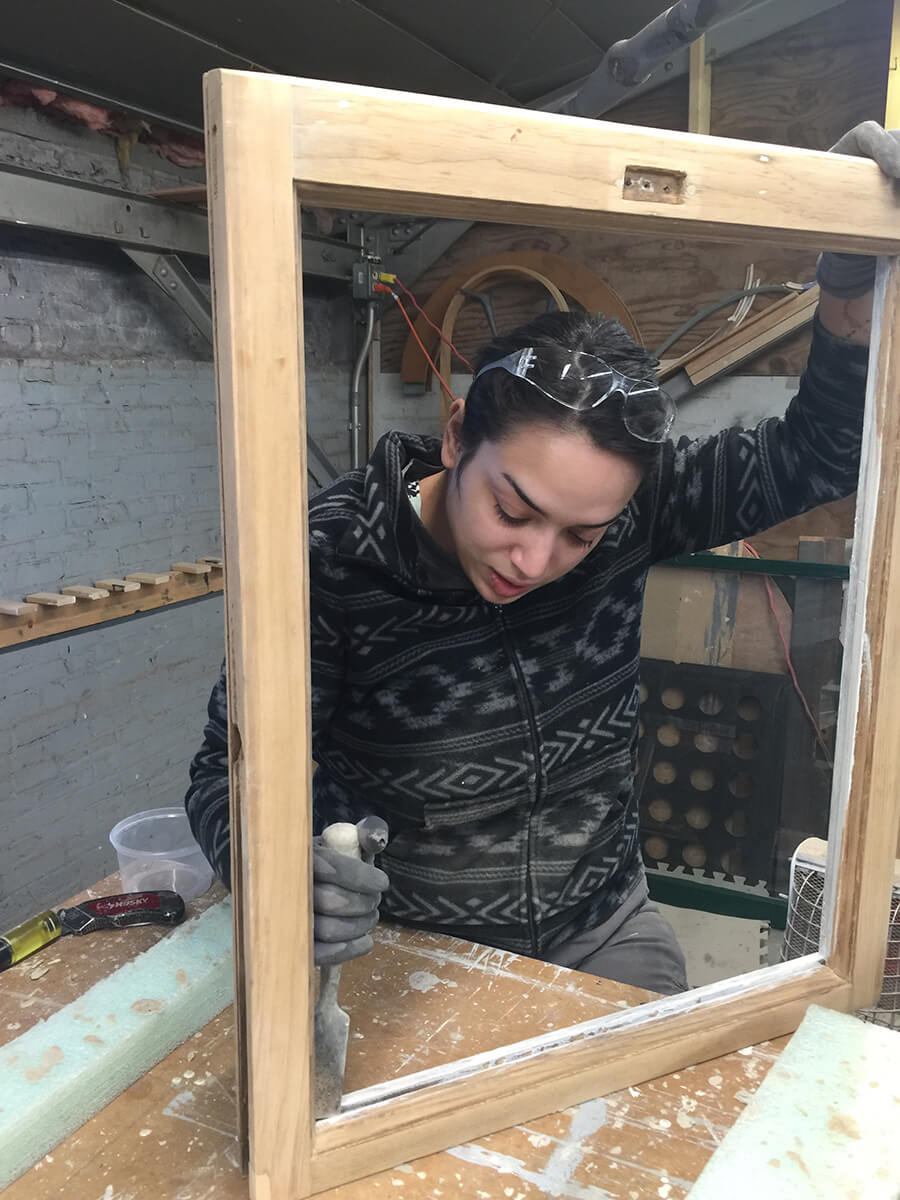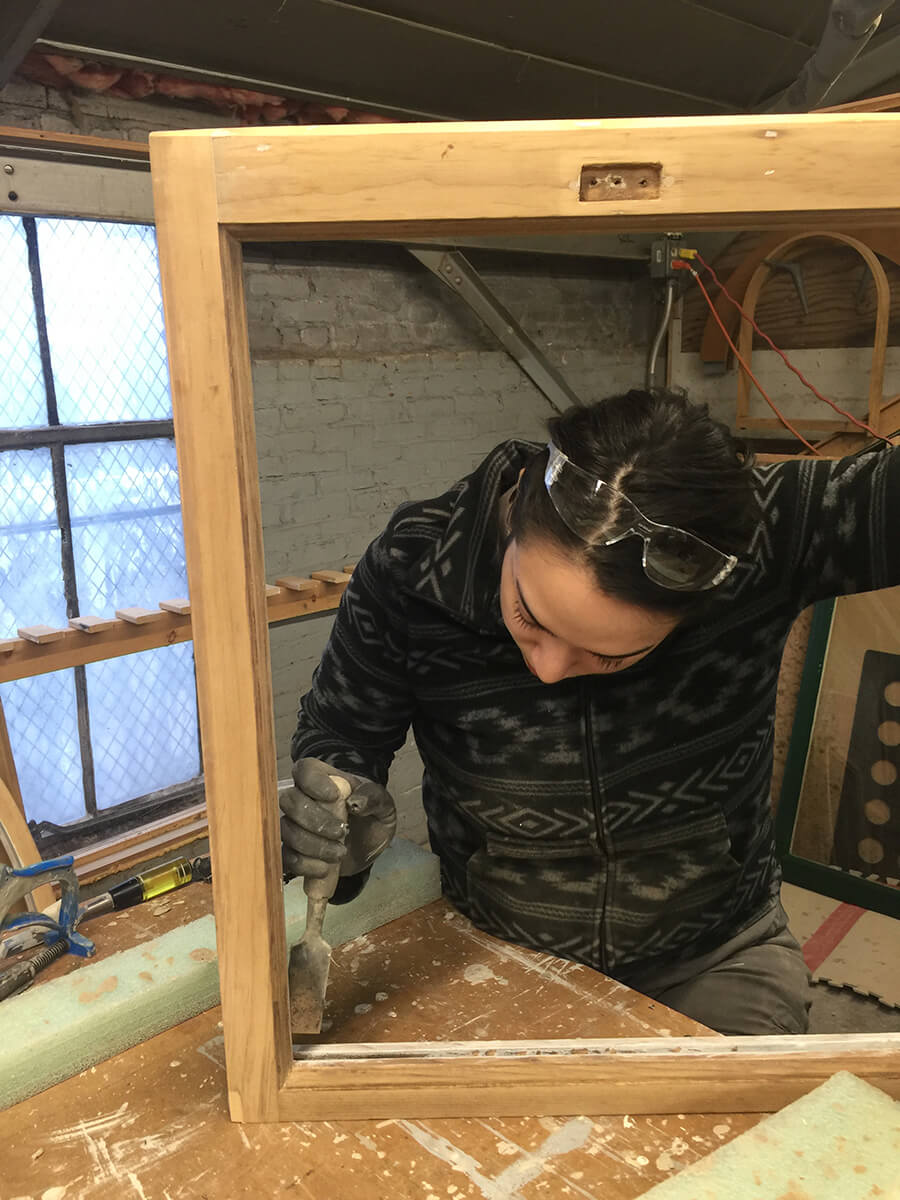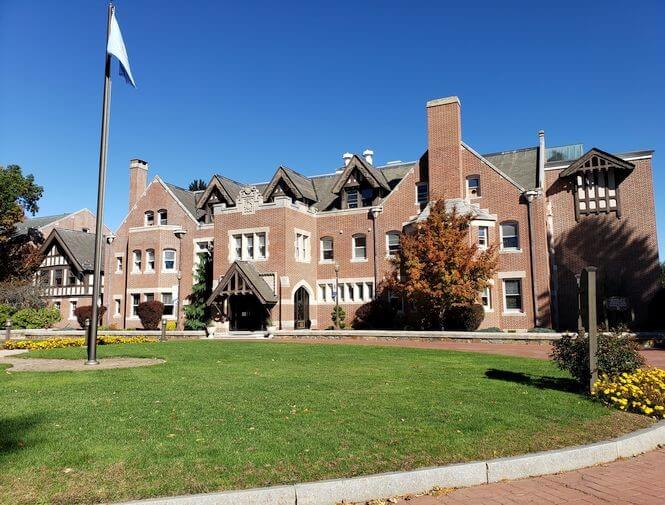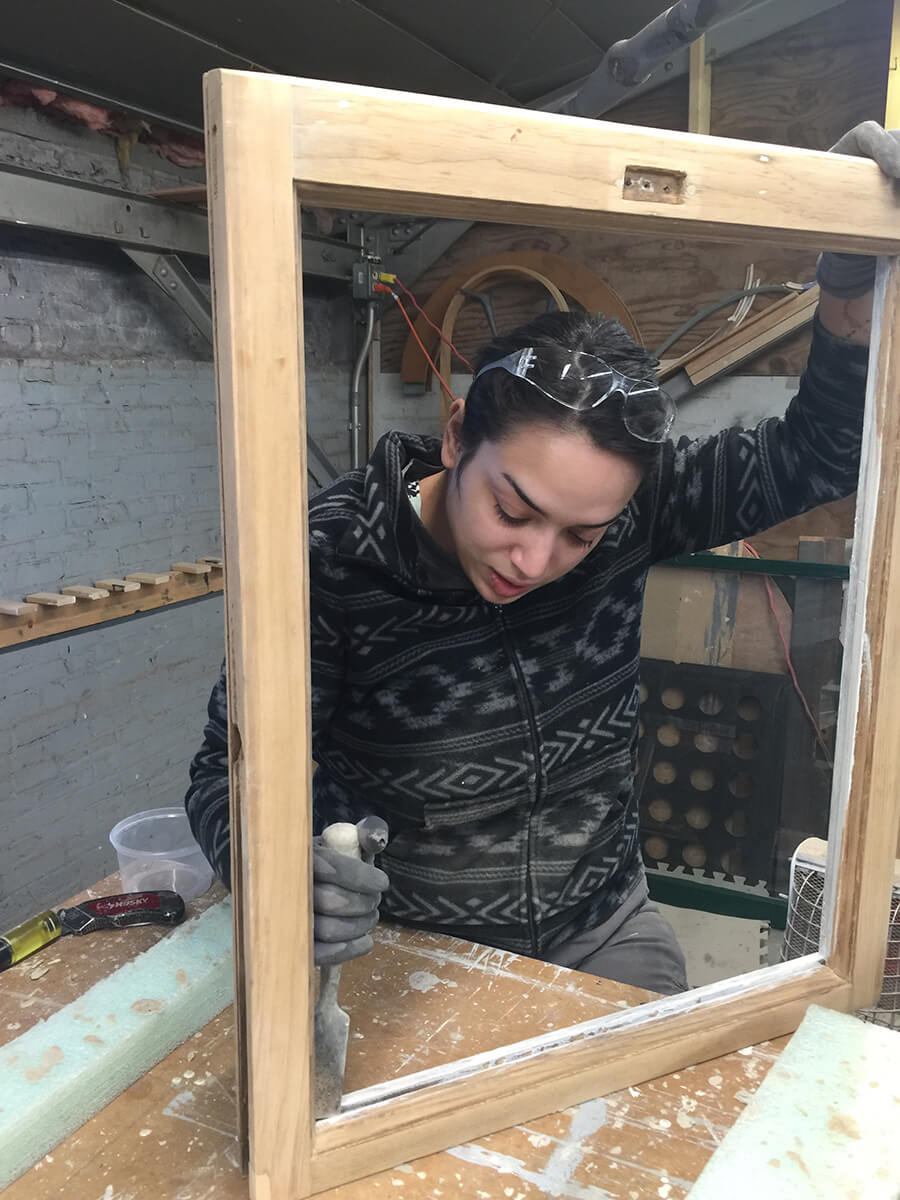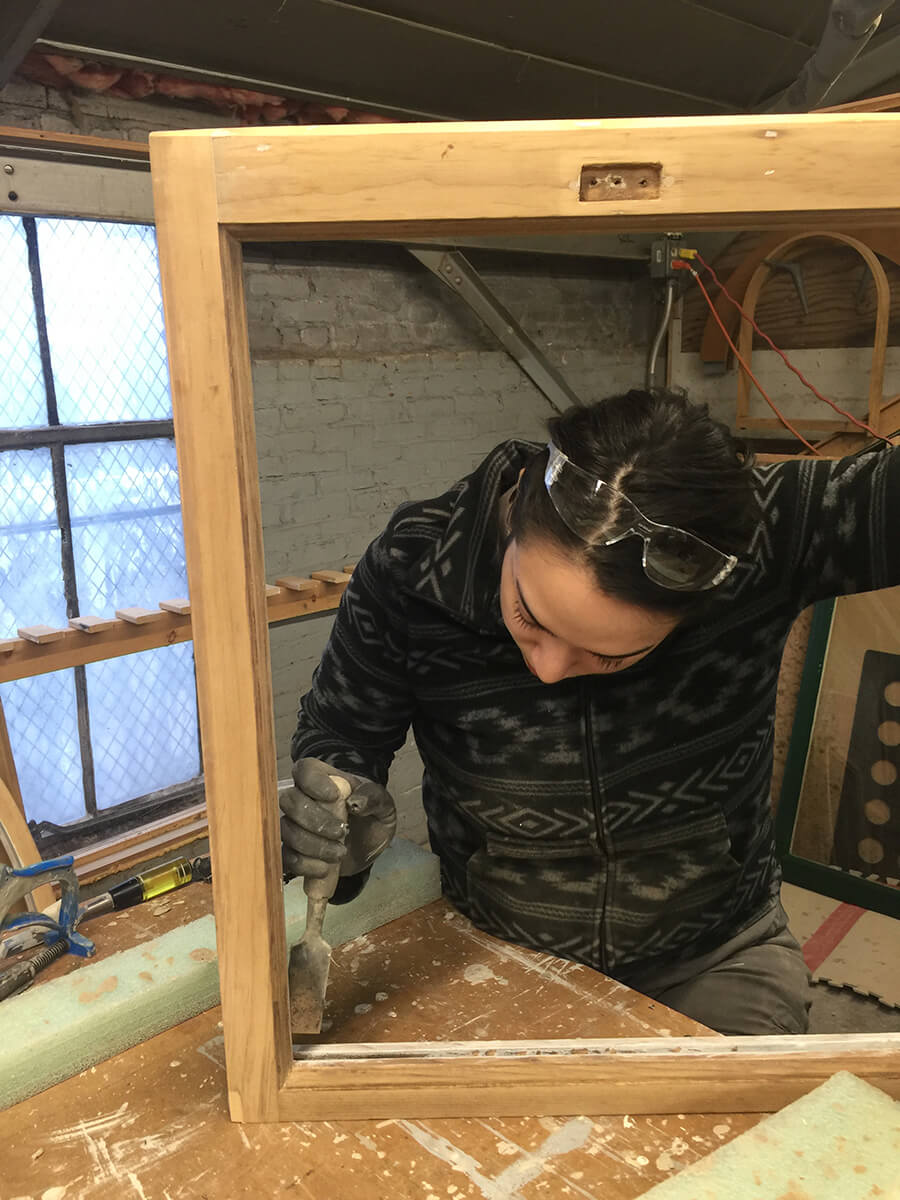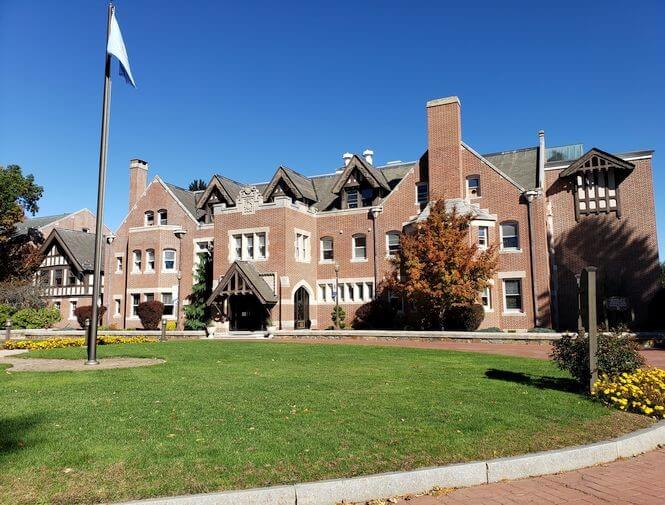 Project: LIUNA Training Facility
Location: Pomfret, Connecticut
Historic Designation: Designated a Historical Building in Connecticut
Noteworthy: Restoration of 200 historic windows and reinstallation during the pandemic in 2020.
Award: Excellence in Planning Award for a District or Campus Component from the Society for College and University Planning.
Scope: Window restoration and installations, storm window installation, all in an occupied building during the pandemic.
Owner: Laborers' International Union of North America (LIUNA)
Architect: RGB Architects
General Contractor: Standard Builders
This beautiful building, originally named Courtlands, was built around 1892 for Mary Frances Clark Hoppin, the widow of Dr. Courtland Hoppin of Providence, Rhode Island, and the daughter of Joseph Washington Clark, a wealthy Boston investor, who had a summer home in Pomfret. After her death, Courtlands became St. Robert's Hall, a Jesuit monastery and seminary and since 1974 has been the home to the New England Laborers' Training Academy (NELTA).
The Connecticut Academy is situated on 114 acres and occupies the original historic Courtlands building with a connected dormitory building, plus extended facilities for outdoor and indoor recreation for the students, classrooms, meeting rooms and dining facilities. The historic building is also home to the LIUNA Training and Educational Fund offices. Both buildings were occupied during the renovations.
Work Completed by M&A
All of M&A's installations were performed during the pandemic, as the building remained open and occupied, but under special safety protocols. The work was carefully scheduled for one floor at a time, start to finish on each floor, to further ensure safety of the occupants and crews. The restoration of the 200 windows was completed in M&A's shop in Lawrence as the work was considered essential, and M&A maintained strict protocols which we are proud to say resulted in zero cases of the COVID-19 virus.
Shortly after inception of the project, the selected storm window manufacturer ceased operations, and M&A faced the challenge of finding another manufacturer who could supply windows of the same quality and specifications. The newly selected manufacturer was not able to deliver per original schedule due to the pandemic closures and delays of glass and aluminum deliveries, but M&A worked closely with the general contractor and the owner to ensure as little disruption as possible to the occupied spaces. Work was completed safely and efficiently within the altered time frame, including some custom fabrications and modifications to an older storm window system.
LIUNA's role in training laborers to work professionally and safely is important to the success of every construction project, and we were glad we were a part of maintaining this beautiful historic building for their use.