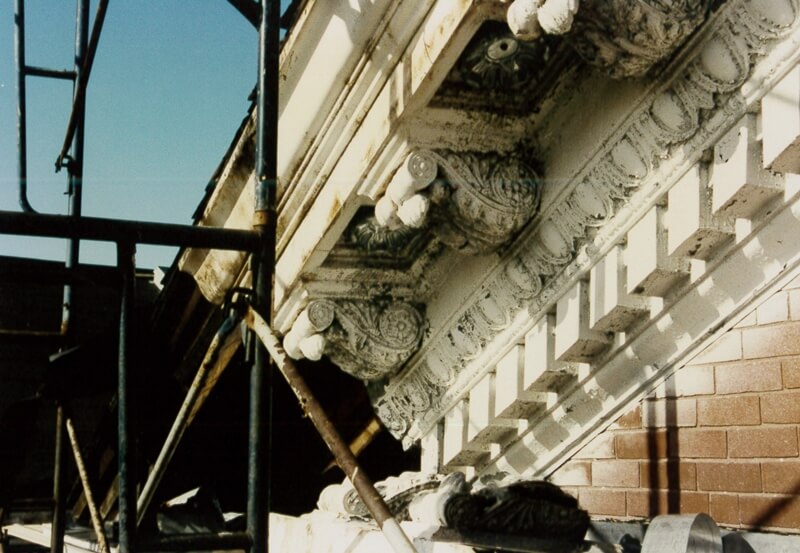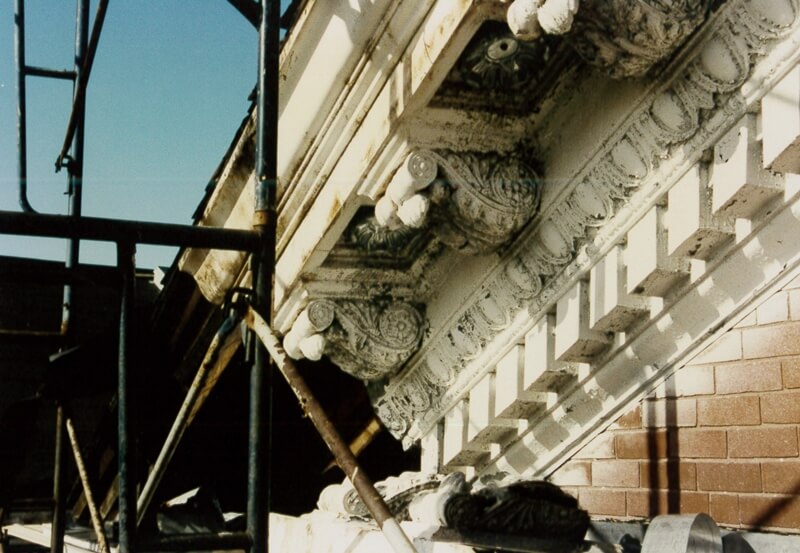 Location: Marlborough, MA
Architect: Jay Litman, AIA

Owner: City of Marlborough
The restoration of the Frank D. Walker building, originally built in 1895 as Marlborough High School, provided the exterior envelope of the structure with much-needed maintenance. The massive Colonial Revival structure is composed of two temple fronts that stand proud of the long, rectangular façade. The temple faces display ionic pilasters which support entablatures with intricate egg and dart trim and acanthus leaf brackets.
Before beginning work, the existing structure was in a serious state of disrepair. Large portions of the metal cornice at the entablatures were missing, exposing damaged flashing and blocking to the elements.
As general contractors, Rich Muckle effectively oversaw:
Installation of a new roof

Rebuilding of the four massive, ornately corbelled chimneys and repair to the copper-clad matching vents

Restoration of all of the metal cornice, which included the egg-and-dart profile trim.

New cast stone to replace damaged stone
Of construction management at the Walker Building by Muckle, Jay Litman, architect for the project, noted, "This complex and arduous project required superb coordination, phasing of construction, and careful execution.  All subcontractors were expertly managed and made to feel part of the team.  As a result, the project was delivered with minimal change orders and many value-added items."