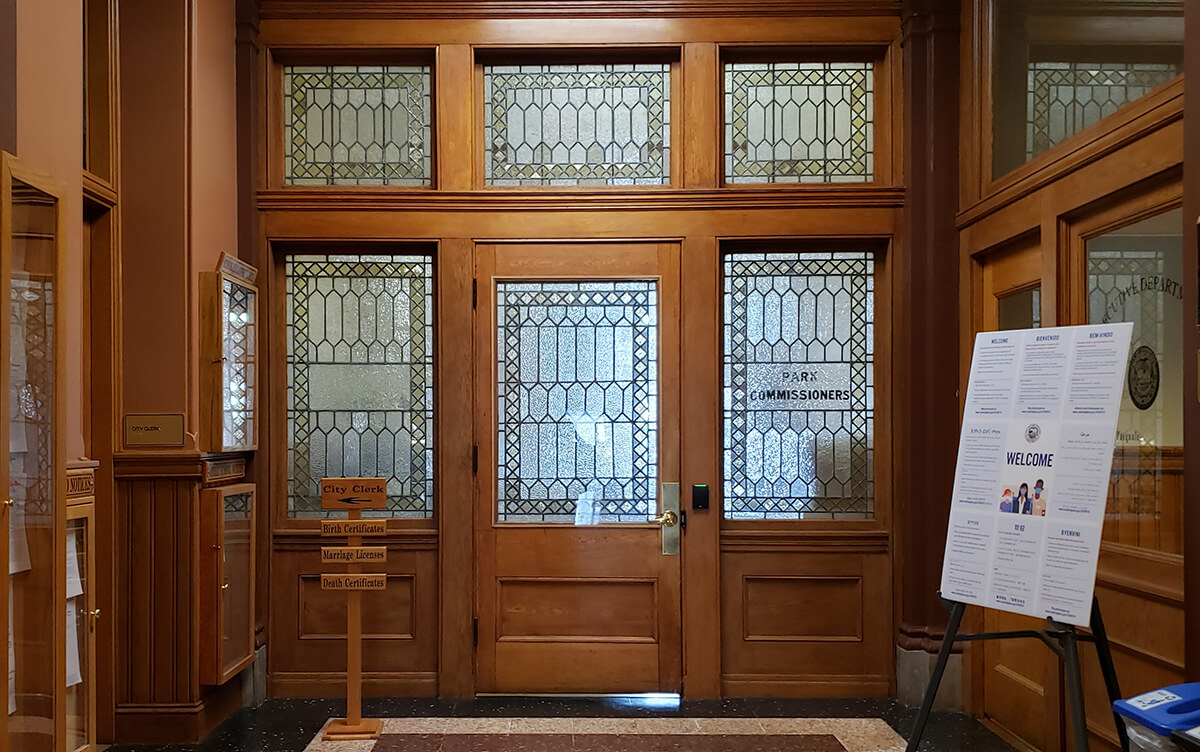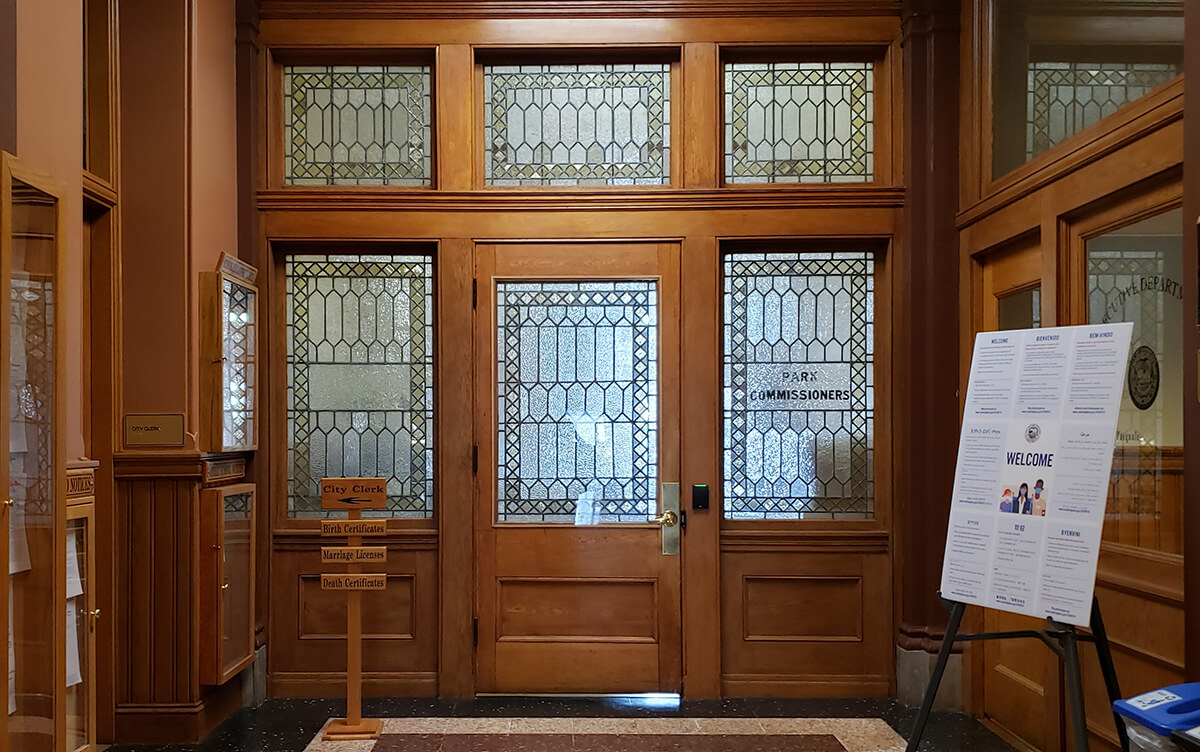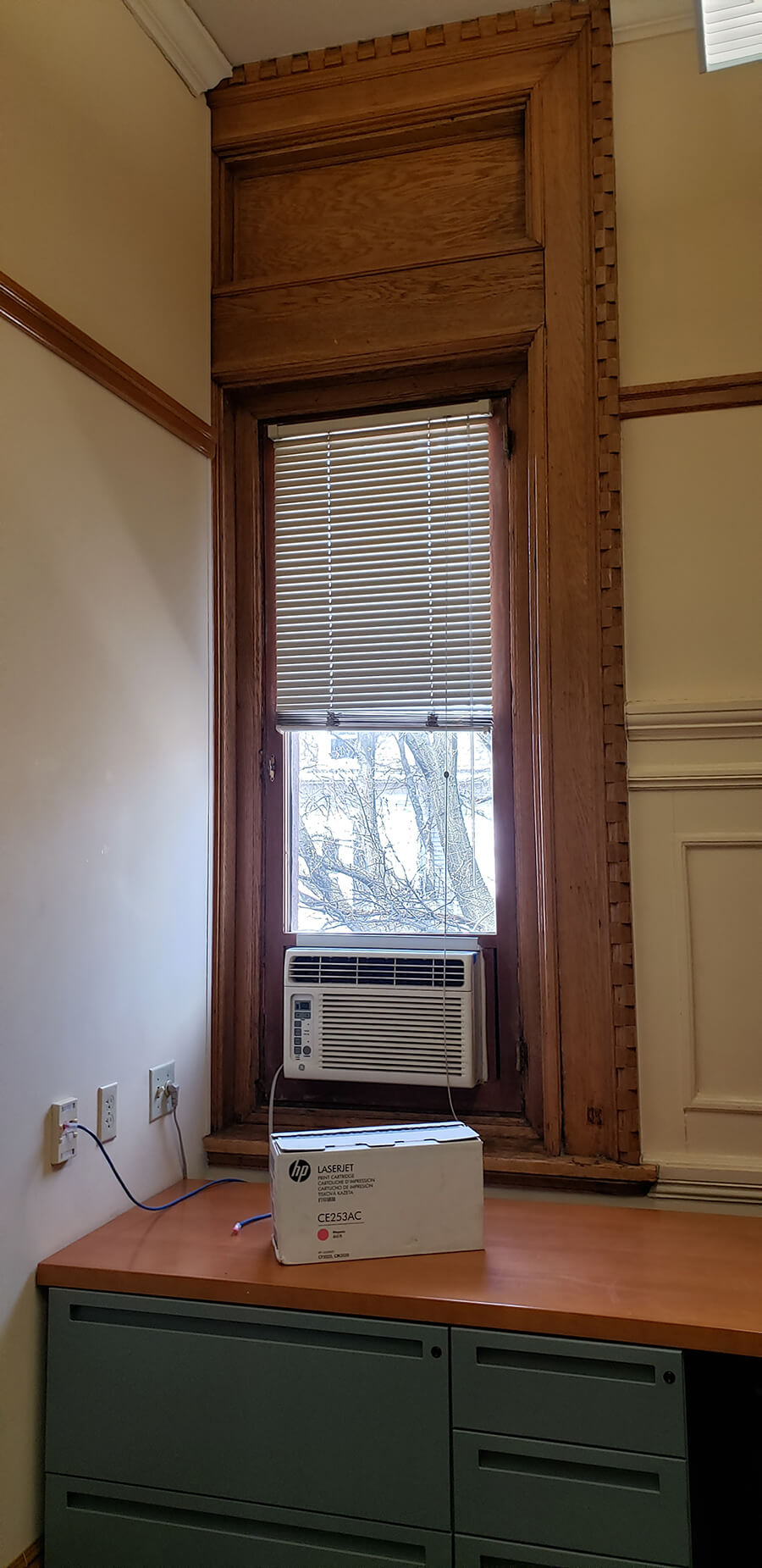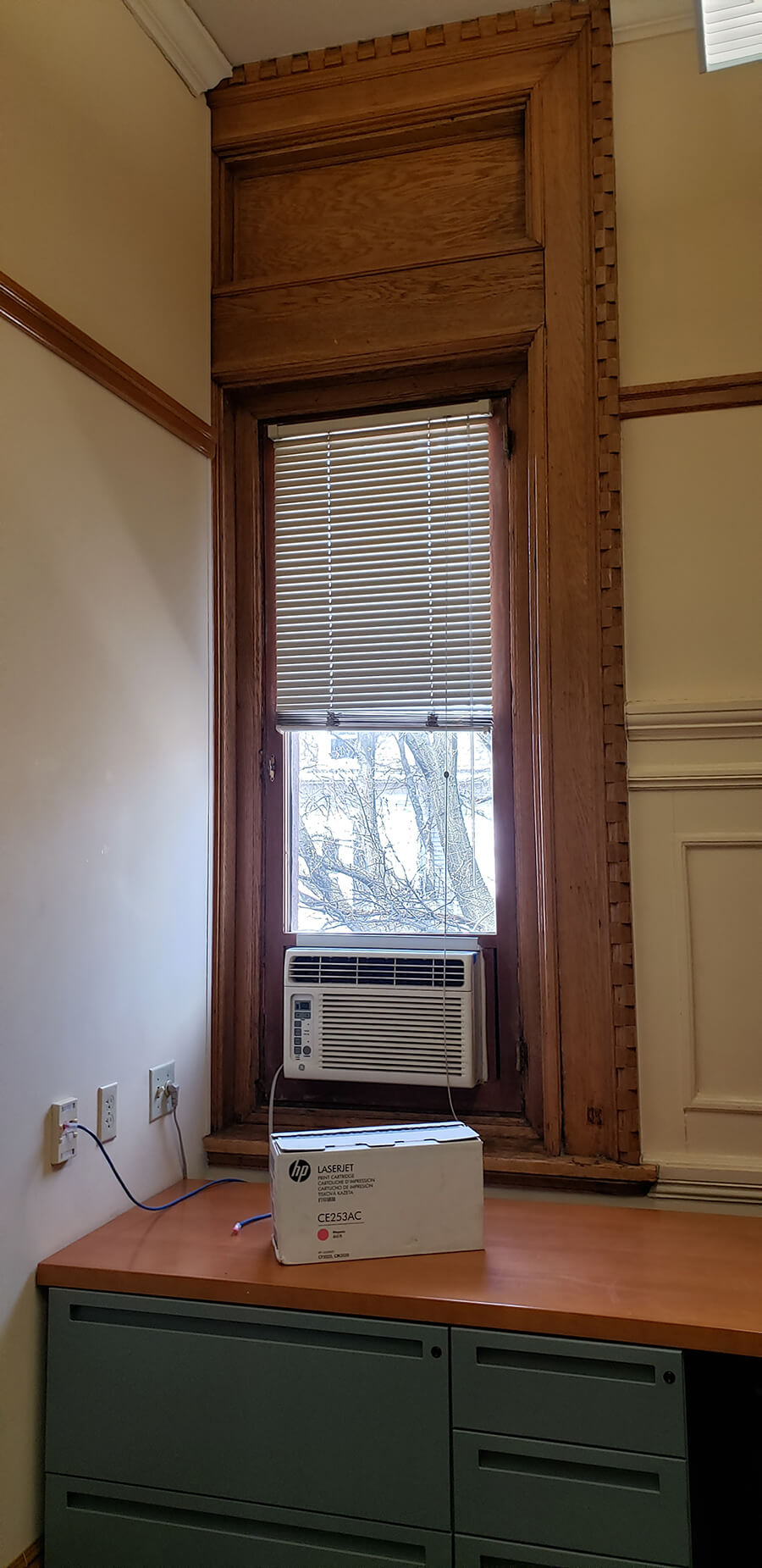 Location: Cambridge, MA
Noteworthy: Cambridge Historical Commission directed the methods and finishes for the interior. The building serves as the centerpiece of the surrounding City Hall Historic District and adjacent Central Square Historic District.
M&A's Scope: Millwork restoration, wooden staircase restoration; window restoration; custom storm window installation and new cabinetry installation
Owner: City of Cambridge
Architect: Johnson Roberts Associates Inc.
General Contractor: W.T. Rich Company Inc.
Cambridge City Hall is the center of the City Hall Historic District and the adjacent Central Square Historic District in Cambridge, Massachusetts. The building, built between 1888-1889, houses offices for the city council, city manager and several municipal departments. Made of granite and trimmed with brownstone, this historic building stands three stories tall with a bell tower that rises to 158 feet.
Work Completed by M&A:
M&A Architectural Preservation had worked at Cambridge City Hall more than 23 years ago. During that time, M&A's focus was on the beautiful windows, restoring the windows and modifying window transoms and casement sashes for window air conditioning units to be installed. In a separate project during that time, M&A was in charge of the exterior restoration: landscaping the front lawn and steps to return it to its original tiers, brownstone restoration of the tower, slate roofing, and the gilding and painting of the clock faces.
Window Restoration:
When scoping the preservation and restoration work to be done in 2023, there was concern whether some windows needed to be replaced. M&A was pleased to find that the sashes were still in good condition, and we were able to offer a substantial value engineering proposal: instead of replacing the sash, we removed the a/c units and reworked the sash and transom components to restore them to their original components, reversing the a/c modifications. When restoration was not possible because of the extent of structural work needed, we replaced the entire sash to match the original.
Our value-engineering proposal included interior storm windows. To do this at the monumental second-floor windows, M&A modified the openings to install custom interior storms and to accept operable window shades and valences.
Additional restoration and preservation work included:
Refinishing the millwork throughout the corridors of the first, second and third floors of the building including restoration of the beautiful wooden staircases.
Whenever possible, millwork was restored and where needed, matching millwork was crafted and installed.
Installation of new cabinetry for the assessor's offices.
Old historic buildings always have a story to tell. With interior reconfigurations throughout the years, our window restoration work included the repairs to one window which had been split between two rooms, and another which had been entirely covered in drywall. It was a pleasure to see how well our work back in the 90's held up, and to do more to care for this city landmark.