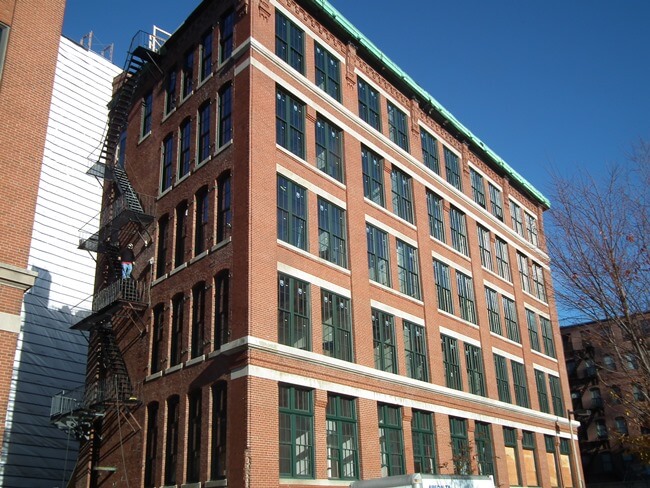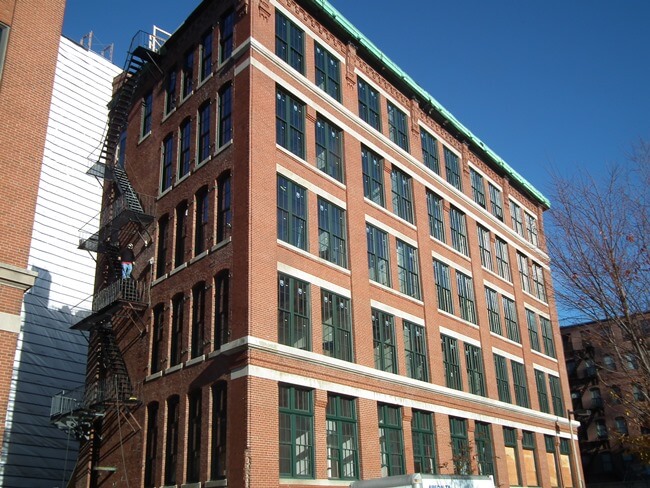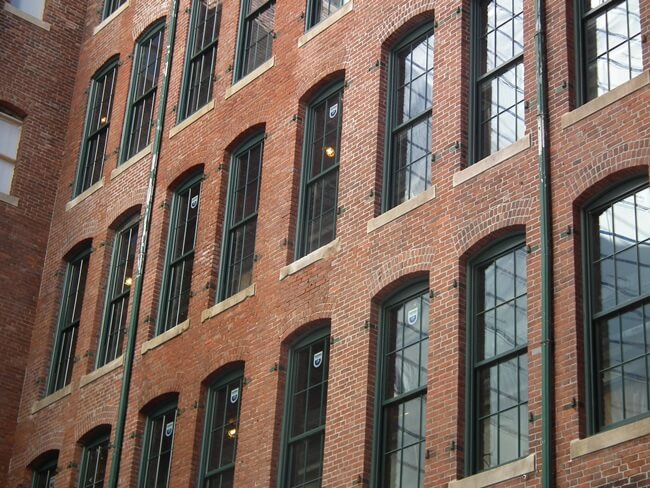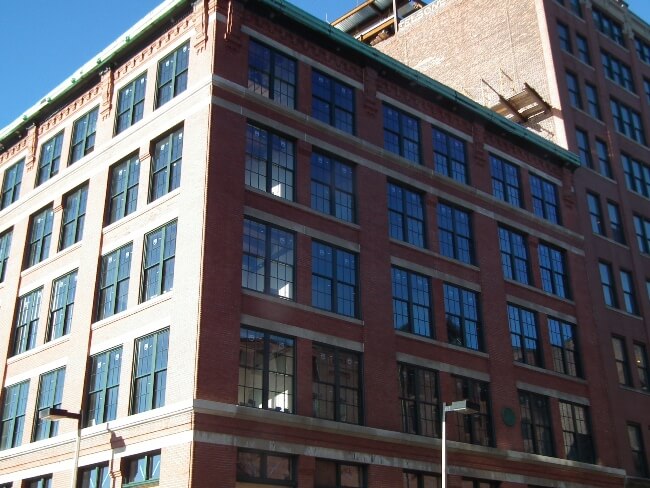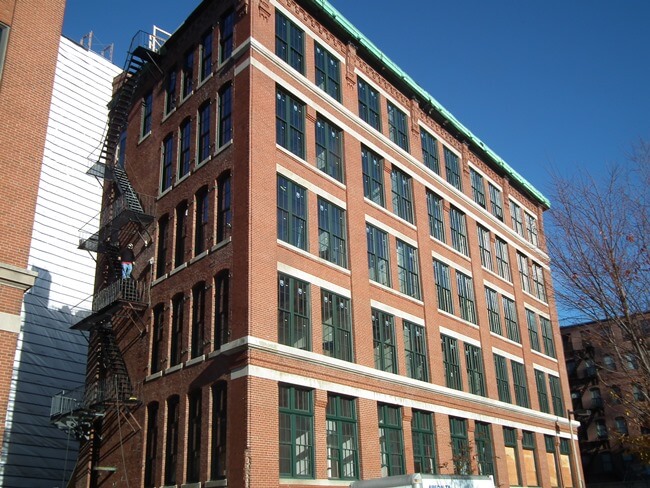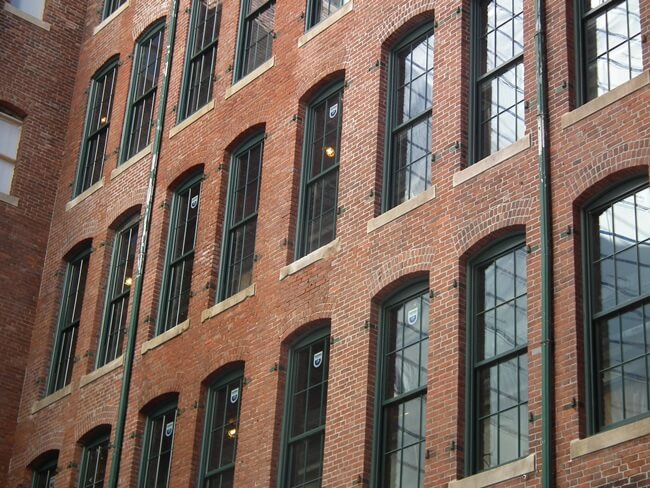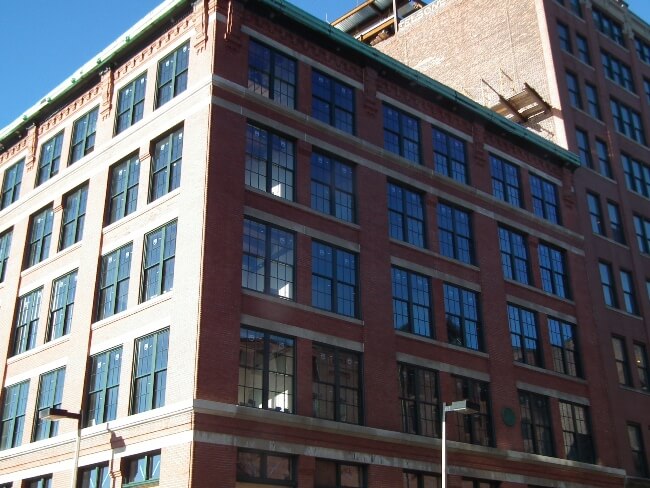 Location: Boston, Massachusetts
Noteworthy: Restoration to like-new conditions of the monumental first floor wood storefronts and transoms, which displayed massive glass panes with unique copper-clad mullions
Historic Designation: Part of the Fort Point Channel Landmark District, Boston Historic Commission
M&A's Scope: Metal window installation, historic wood window replication and installation, wood window restoration, lobby feature walls
Owner: Factory 63, collaboratively owned by Gerding Edlen and Greystar Real Estate Management
Architect: Bargmann Hendrie + Archetype, Inc. (BH+A)
General Contractor: Gilbane Building Company
"A new approach is called for on the waterfront—one that is both more deliberate and more experimental. The massive expanse of the South Boston waterfront, with its existing knowledge base, opportunity for growth, and world-class infrastructure, is ripe to produce world-class products and services. –Mayor Thomas M. Menino
Sitting on the corners of Melcher and A Streets in Boston's South End, the building at 63 Melcher Street sits squarely in the Fort Point neighborhood and Innovation District, a section of nearly 1,000 acres of waterfront in South Boston selected by the late Mayor Thomas Menino in 2013 to be transformed into a community intent on innovation, collaboration, and entrepreneurship. One of the commercial projects completed by M&A in recent years, M&A's scope of work at Melcher Street included:
Installation of new metal windows on the upper floors, which were sensitive in design to the original windows, maintaining the same fenestration pattern as the original windows

Installation of 45 new wood windows that again, maintained the fenestration pattern of the original windows

Restoration of 7 existing windows on the first floor

All glazing for hollow metal doors, mirrors, and custom mirrored panels in the main lobby
Originally acting as view ports for potential customers, the first floor storefront windows differed from the windows found on the floors above. These windows were monumental in scale, each composed of two massive pieces of glass measuring more than six and a half feet in height and width. The storefront windows were restored by M&A, including the copper clad mullions, which were discovered once the windows had been stripped of their existing paint.
The late 19th century brick façade commercial structure is now home to Factory 63, a high-end apartment and live/work space. Like many of its counterparts in the Fort Point community, it signals a new age for the Seaport district and South End of Boston, bringing new life to the historic neighborhood.