Front Green, Brown University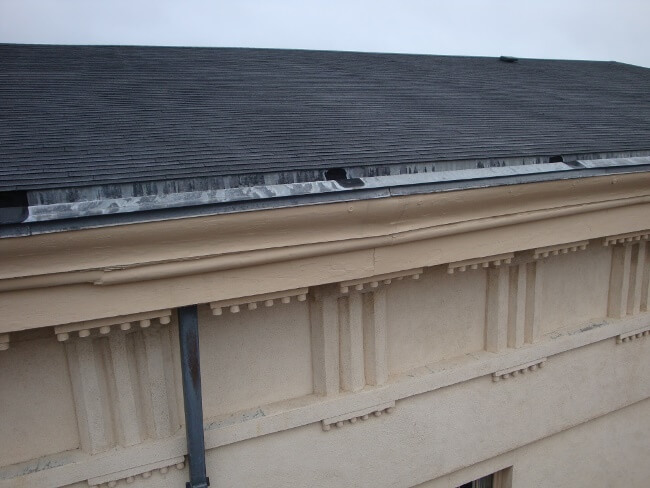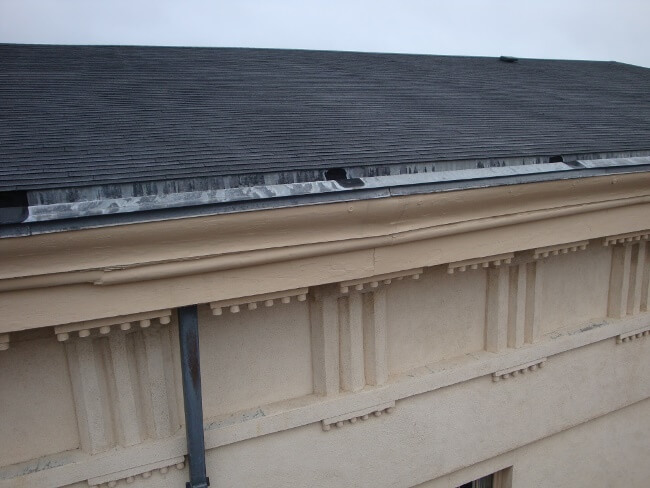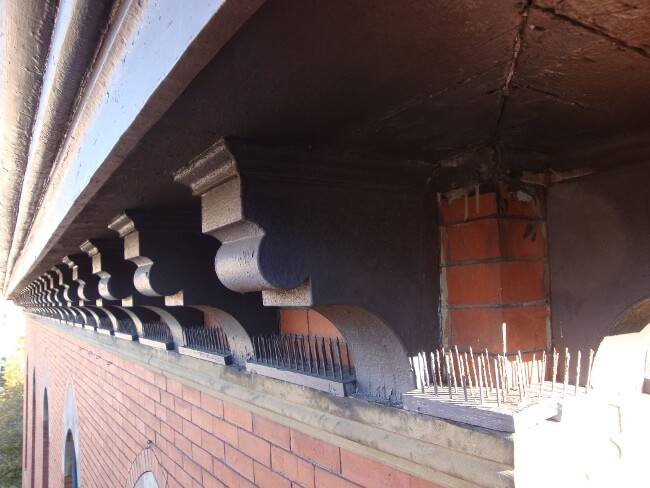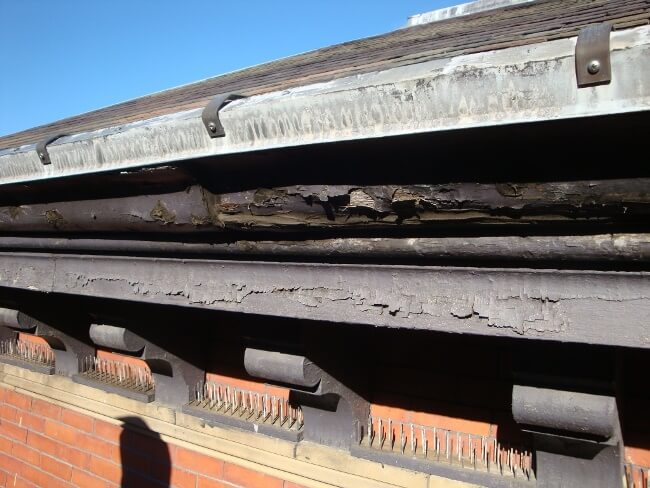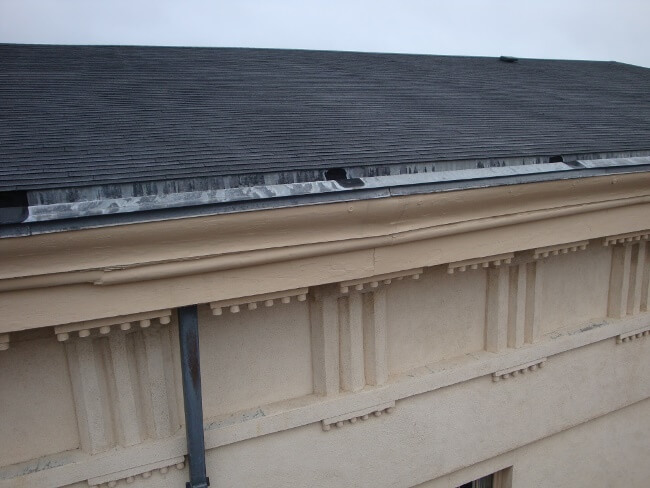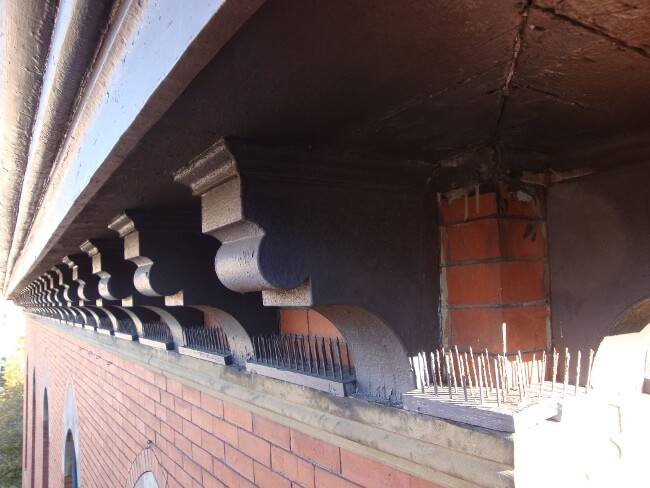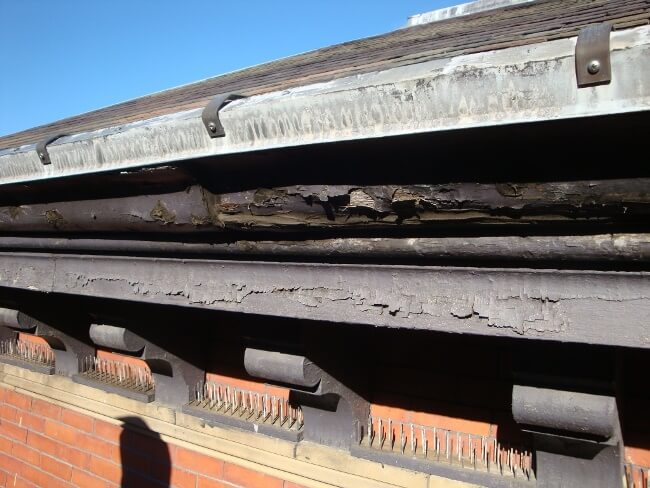 Location: Providence, Rhode Island
Noteworthy: Discovery and correction of failed past repairs at a large 1830s exterior building cornice
Historic Designation: Part of the College Hill National Historic District
Owner: Brown University
General Contractor: Lee Kennedy Company
M&A's Scope: Historic wood window restoration, metal window repairs, and the fabrication of a new custom monumental wood window
Owner: Brown University
Architect: Schwartz/Silver Architects, Inc.
General Contractor: Shawmut Design and Construction
The buildings surround the College Green, also called the Front Green, were constructed during the mid-19th century. Manning Chapel, originally Manning Hall, was built in the popular Greek Revival style of its time. It was designed in 1834 by architect James C. Bucklin. Originally housing the library on the first floor and chapel on the second floor, the rectangular building with a monumental Doric portico served many purposes over the years, including Army headquarters during WWI, and since 2005, as the gallery for the Haffenreffer Museum of Anthropology. Opposite Manning, the Salomon Center for Teaching was built in 1862 and was originally the Chemical Laboratory Building, then Rogers Hall. The eclectic brick structure is a blend of Moorish and Gothic Revival style architecture, with an overhanging wood cornice with brackets.
The scope of work at the Front Green included work at both Manning Chapel and the Salomon Center. The work included:
Replication of the wood cornice and built-in gutter trough at Manning Chapel, which also involved re-plumbing and level cutting the existing roofing timbers to achieve straight lines for the cornice reinstall and other roof work

Replication and installation of a new portion of the wood cornice at Salomon, as well as reattachment of the existing cornice in a separate location to achieve a straighter line at the building's gutter edge
Interestingly, when M&A's preservation carpenters took profile cuts of Manning Chapel's cornice in order to fabricate custom profile knives, they discovered evidence of previous restoration repairs. The profile cuts taken from Manning Chapel to exposed a poor previous repair to the cornice. The original wood cornice had deteriorated to such an extent that to bring the profile back to its original shape, a past carpenter had placed thin cuts of wood within epoxy and applied this to the existing decaying cornice, shaping the round with these additional materials. A profile cut from the cornice in another location revealed a truer profile. Using these two cuts, M&A was able to determine the cornice profile, fabricate a certain length of new cornice, and install it so that the joint between the existing and new appeared seamless.